Rates of major crypto-currencies on January 10 01:10 MSK demonstrate a good pullback, with the exception of the etherium, which is growing. A good opportunity to buy on the rollback to survive, according to our calculations, until January 15.
!!!!! On the reasons for the collapse of the quotation of the main crypto currency read in post number 1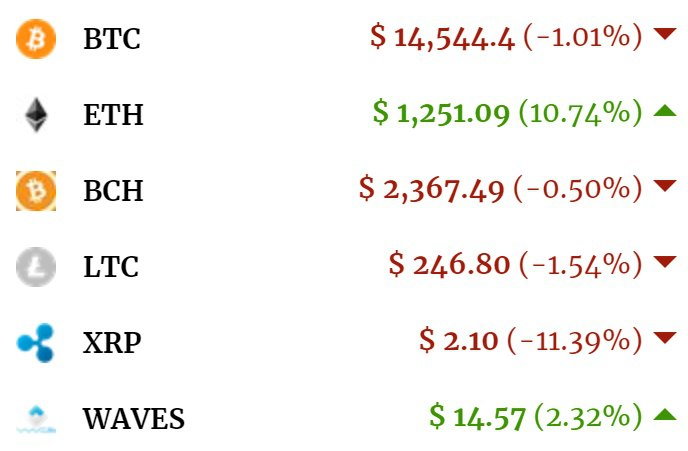 Курсы основных криптовалют на 10 января 01:10 мск демонстрируют хороший откат, за исключением эфириума, который растет. Удачная возможность купить на откате сохраниться, по нашим расчетам, до 15 января.
!!!!! О причинах ОБВАЛА КОТИРОВОК основных криптовалют читайте в посте №1