Welcome to our weekly account statement - even later than usual, but as you will see below, there is a reason.

MAPXV News
As has been extensively announced, MAPXV is winding down and remaining members now have just 2 weeks to make a choice whether to convert their MAPXV into MAXUV tokens or into STEEM. Some updated news below.
I do not wish to repeat myself, so token-holders must read these posts:
MAPXV Daily Report & News - - 28 Mar 2020 on SteemPeak, or
MAPXV Daily Report & News - - 28 Mar 2020 (Hive) on PeakD.
The MAPXV account cannot visibly publish on Steem, hence is a waste of time doing so. Therefore, token-holders must pay attention here on Hive.
Our deadline of the 25th April has been and gone. I am very pleased to see that out of 20,000 MAPXV tokens there are less than 300 still in possession of members. They now have 2 more weeks to divest themselves.
The offer now is that 1 MAPXV token can be exchanged for either 1.2 STEEM or 1.3 MAXUV tokens.
The "double exchange" on both Steem and Hive has now passed as I now need to focus on the slow process of equilibrating all the funds that continue to run.
The next deadline is Saturday 9 May.
After that, I will automatically convert those remaining MAPXV tokens into MAXUV tokens at a rate of 1:1 and then the MAPXV market will be closed and any remaining tokens worth zero.
One other thing, we so few active tokens we have now switched off the MAPXV voter on both chains.
I feel that I have sent out enough posts and comments; anybody not paying attention is either genuinely away from the two blockchains or does not value their holdings. Either way, I am happy that the vast majority of MAPXV holders have been alert and most tokens have either already been processed or are in the queue.
Powering down is a slow process and we still have 8 weeks left. Looking at the numbers, I estimate 4 more weeks to process member holdings followed by 4 weeks of distributing funds to the remaining MAXUV and MPATH programs.
There is a long queue for cashing out and power-downs are slow. It is therefore important to get in touch and express your decision as to what you wish to do with your tokens. You may either leave a comment below or contact us at the MAP FinTech Discord channel.
Have a fine week!

---
MAPXV Headline Numbers
These numbers are now quite useless except to show the winding-down process.
The headline figures are:
MAPXV tokens active = 260 (20,000 max)
SP in @MAPXV = 7,202
Mining SP = none
Other STEEM = 44
Total STEEM = 7,246
Note that "Other STEEM" is the sum of all holdings not powered up as SP: liquid STEEM and SBD plus holdings within Steem Engine to maintain market liquidity plus some investments. Also note that values are volatile, especially any holdings priced in US$, so the above numbers are a snapshot and may have changed when you look at the @MAPXV account.
Note also that some tokens have been sent back to MAPXV but are still awaiting payout due to the power-downs; it thus can look as if there is more STEEM compared to tokens, but that gets adjusted on Mondays.
---
Building Steem's Fintech

[BUY MAXUV] - [READ MAXUV]

[BUY MAPR] - [READ MAP REWARDER]

[BUY MAPXV] - [READ MAPXV]

Plus Some Serious Funtech

ONECENT: The First Strategic Token Investment Game (STIG)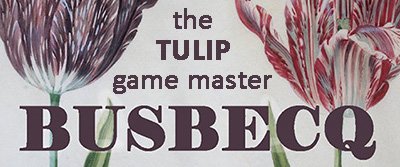 Any questions, please ask in the comments below, or you may ask in our new public Discord room.