Hi Friends,
I was throwing some money at speculative coins, and mentioned I picked up some cheap Dexiprotocol coins... turns out, I got in at the right time: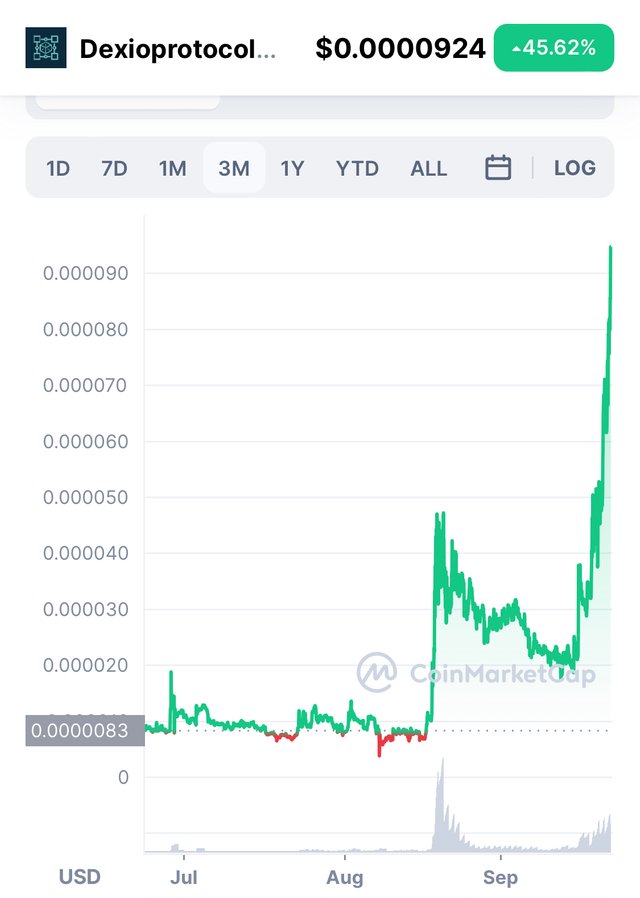 I am up about 1,000% (10x) so far, and they have a lot of things in the pipeline. They do an augmented reality game (similar to Pokémon Go) and are working on some gaming and use cases for the coin.
I really didn't do much research before I got in, so I have been very surprised.... Could be the sort of coin that does 10,000% or more for me... crazy to think about!
The other speculative coin I invested in on that same day, GENS, hasn't run yet, but is looks ready to go. I bought at $0.065 and it is currently $0.084 so a 30% return in two months isn't bad, but I think this one could be $0.50+ during the next altcoin run.
Thanks for coming by,
Brian