With 478 cases in last 24 hours in last 24 hours can India stop entering stage 3 ?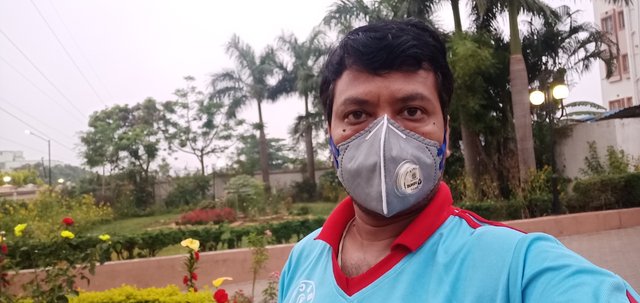 The simple answer is YES, it all depends on us.
The simple answer to stop corona is follow a simple living avoiding the unnecessary. And people are so habituated with the unnecessary that, its becoming very hard for them to follow the lock downs. So what option we leave to the administrators then ?
SHUT DOWN
Yes, we are now in SHUT DOWN since yesterday 8 pm for 48 hours. And it's because people did not stop going outside. Even though the government kept on requesting them not to go out unless its very necessary, many people made it a habit to roam outside just in the name of buying their daily needs. And their daily needs - They want to buy vegetables, non-veg every day. So with a bag in hand, they could easily go and roam for couple of hours without being serious about the situation and the entire society. What makes them feel to go out ? Its just their habit and nothing else.
Almost more than 100 people are now being caught since today's morning and sent to Quarantine for not obeying the orders. Earlier the administration tried to request , then enforce which created some controversies so the best approach of the administration is to send them for a 14 day quarantine. People learn it hard way. And those who were obeying are thankful to the government because it protects the good people. Cases in my state rose to 20 from 3 in just 2 days, so the SHUT DOWN in my opinion is absolutely necessary. It definitely helps in breaking the chain. There will be some inconveniences, but its because people habituated the unnecessary.
But why can't we learn what the Nature is trying to convey us in the name of Corona ?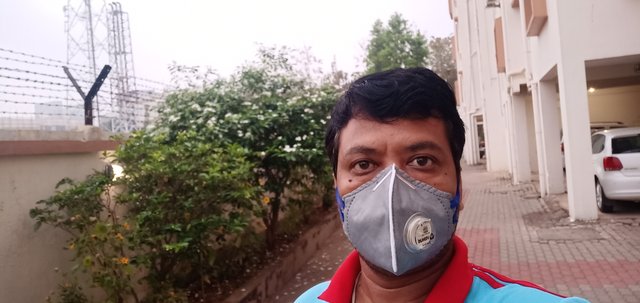 Have you got up in the early morning and watch the nature in these lock down ? I have been getting up at 5 am since long time to pluck flowers and I am feeling a difference now in just these 10 days. The pollution has decreased, you can feel the morning to be a little cold as it used to be a couple of decades back. You can hear a lot of birds chirping. If you just sit for half an hour on your roof top , you can feel the difference. And you get the most important medicine free from the nature - Vitamin D - THAT increases your immunity and helps you fight any disease.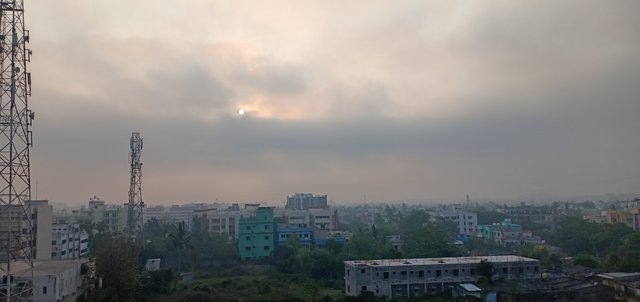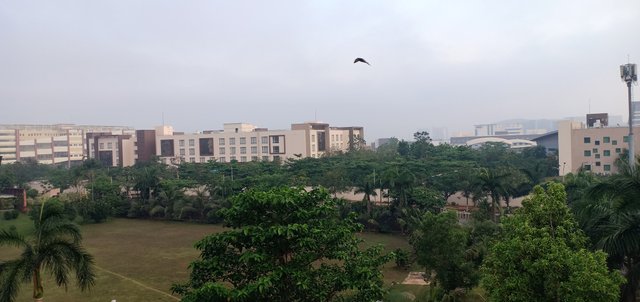 And I am sure, once you fall into the habit, you will love and enjoy the nature. And if you start developing some good practice of planting some trees, that will be like a add on pleasure and even fulfill your vegetable needs. As I posted some times back, I had planted some Ladies finger trees and after couple of months of yield I just cut down them as they grew bigger - Now they are giving me something at least with the effort of just watering them. It feels a great pleasure to have fresh vegetable done by yourself.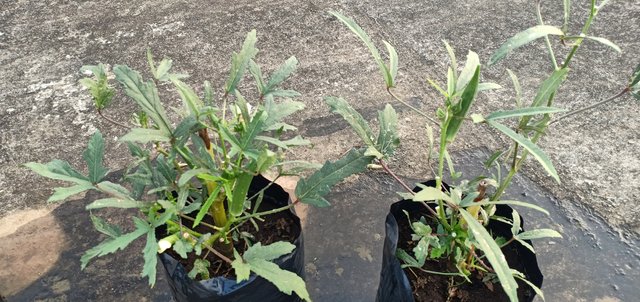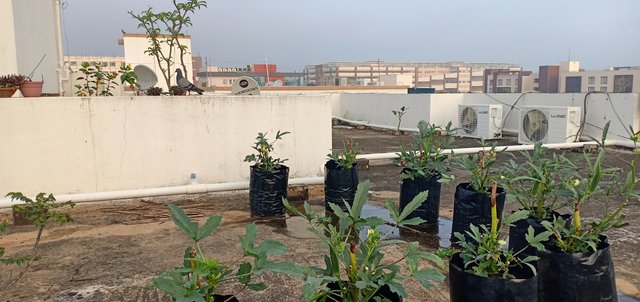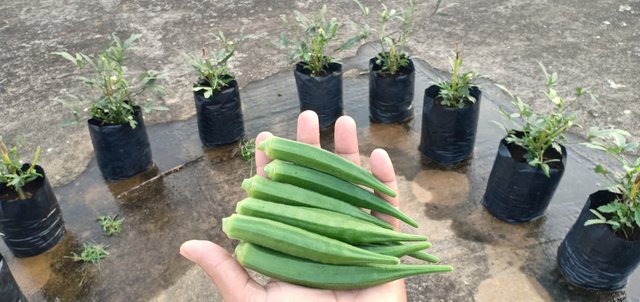 This year I also started experimenting growing some MARIGOLD - THAT would harvest all along the year. Seems the Lock down is also helping that. The view of those living plants gives a lot more pleasure than roaming in the crowded market and it also gives peace to your mind.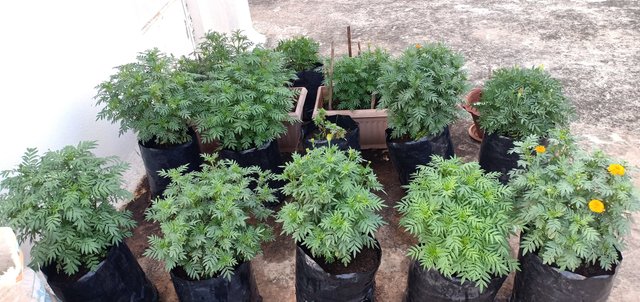 And some mint and curry leaves to use daily as well.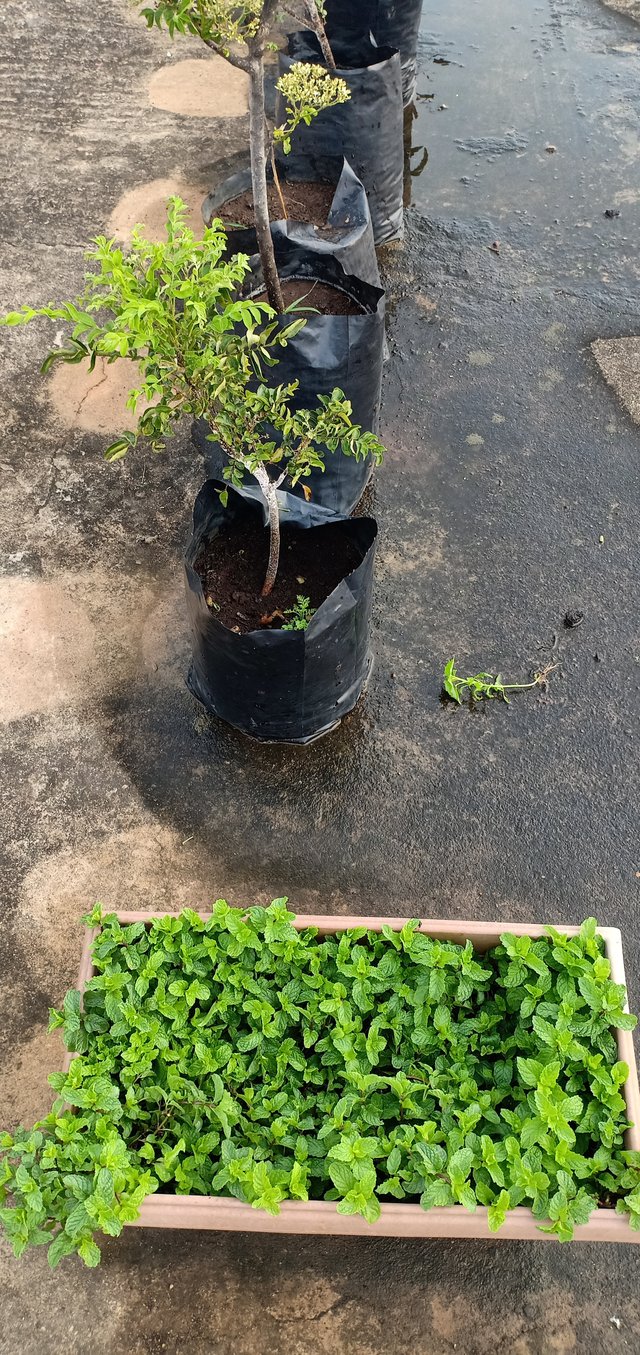 So if each one of us start developing such practices imagine what would be the impact - You will help yourself to get fresh pesticide free vegetable - You will help the nature for sure - You will help the entire society by doing something meaningful and not doing the unnecessary. And the most important part - you will help yourself to be healthy.
Do we now realize Health is the most important asset ?
Many people have luxurious assets that distinguished them to live like a privileged life before the Lock down. Does it make any difference now ? Can your Ferrari or private Jet save you ? It may for some time but not always. That is what Corona is teaching us. It's giving us a warning to realize. More people die in the world because of other diseases like diabetes, heart attack etc. In India alone more than 10000 people die of diarrhea every year. But was there a public panic - NO !!
So what makes Corona different ? Its creating a panic warning all of us - to worship the Nature and develop a simple living, live a health life and consume only that much which is absolutely necessary - irrespective of how rich you are or how much you can afford.
And if we do not obey, then there is much more to come which will be worse day by day. Remember Nature is the God that decides our existence - Yes, you should worship it first before praying to your GOD ( Irrespective of any religion or caste or community).
And its now even proven that none of our science or technology can be ahead of the Nature - so save it to exist in it.