We are moving through one of the craziest days in the crypto market. Remember unless we have bad times we can't have good times. Steem on!
This is the 342 nd Active Contest List
Don't waste your precious time searching the contest every day, Disconnected Rat can smell the contests and rat through everywhere.
Get the maximum out of these contests! Good Luck!

---
⭐⭐⭐ FEATURED CONTEST ⭐⭐⭐
Organized by @steemkidss
This week, we want you to tell us about the wishes you would love to make. There are many things that we may wish for. If you could make three wishes, what would they be? Tell us. And why do you wish for those things?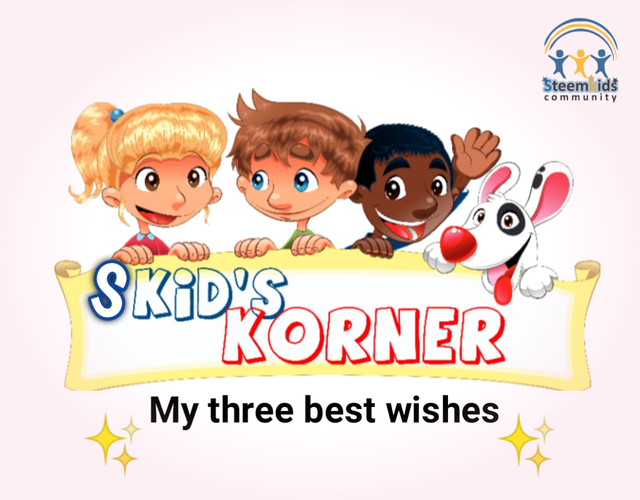 Image credit: @steemkidss
Write up to 50 word and not more than 200 word about your three best wishes.

Deadline: 12th May

Prize pool: 30 Steem
---
---

⭐STEEMIT ENGAGEMENT CHALLENGE ⭐
Season 01 - Week 03
👉 Full guidelines & Explanation: Announcement Post By Steemitblog
Make sure you enter as many of the contests as you can to be in with a chance of winning the great prize votes from steemcurator01.
---
---
These contests will run from May 09th, 2022 until 11.59pm UTC, on Sunday, May 15th, 2022.
To have the best chance of winning in the Steemit Engagement Challenge you should enter as many of the contests as possible - but you can only enter one contest each day.
⭐ The Top 3 Contestants of the week to be received upvotes up to 30% from SC01
⭐ The Top 3 Contestants of the season to be received upvotes up to 100% from SC01

WEEKLY CONTESTS
Contests closing on

Wednesday, 11th May
---
---
Contests closing on

Thursday, 12th May
---
---
Contests closing on

Friday, 13th May
---
---
Contests closing on

Saturday, 14th May
---
---
Contests closing on

Sunday, 15th May
---
---
Contests closing on

Monday, 16th May
---
---
Contests closing on

Tuesday, 17th May
---
---
Contests closing after

Wednesday, 18th May
---
---

Total Active contest on the list - 92
---
Disconnected Rat found 12 New Contests today
All new contests added on today are tagged with 🆕
---
Prize pool for the contests are 1200+ STEEM & Booming Support for many contests
---
Today Steem Value - $0.26
---
Total Contests Value in USD US$ 300+
---
---
Disconnected Rat has a small favour to ask, leave some cheese on upvotes to show your love & Say Cheese! ❤️
---