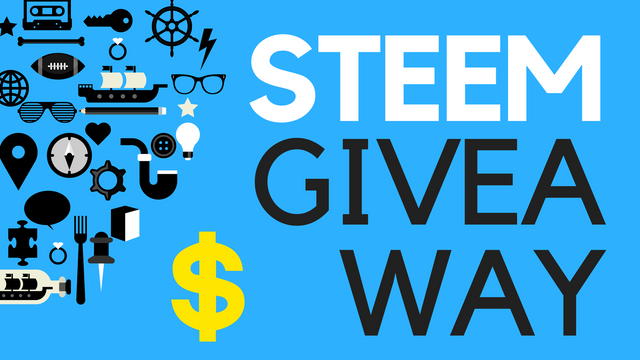 I was so excited about the giveaway that I have decided to post this article today. I will do a giveaway every Friday and Tuesday and there will be probably also normal articles on these days.
How will it work?
When this post will hit 10 USD I will give away 3 SBD to one winner. But for every other 10 USD I will pick one more winner and give him 1 SBD. So please share this article and there will be more winners. It is good for everyone. The winner will be posted on the next announcement.
Why am I doing this?
I want to give you some control over what you get and how much is it.
Example
If this post would have 40 USD I will pick one winner (3 SBD) and three other winners (1 SBD for everyone of them).
RULES:
FOLLOW my account
UPVOTE
COMMENT "I AM IN" and something nice
RESTEEM
I wish you all luck!