" If your actions inspire others to dream more, learn more, do more, and become more, you are a leader "- John Quincy Adams
Hello steemians..,
As my post title is saying, I'm giving thanks to @xemurai through this post, I would have said thanks with just a few words in the comment section or on the Telegram but I decided to make a post. Because the person like him deserve respect, some of you must be thinking that "now common this is more" but no, this is not more, I have compared Xemurai with a different user on steemit for the contests and personal attachment to the follower and commenter and I realize that he is giving an importance to all the people who interact with his post.
The words of John Quincy Adams written above are the best suited to you @xemurai.
All of you must be thinking that thanks for what, so guys, Thanks to him for creating amazing contests and for giving rewards with integrity.
I have participated in a few of his contest but I got lucky in this contest (https://steemit.com/giveaway/@xemurai/hardware-wallet-trezor-give-away-for-free)
And declared a winner in this post (https://steemit.com/quotes/@xemurai/winner-of-trezor-wallet) the lucky one is me @jigsindian, I won a trezor wallet, and received in a few days.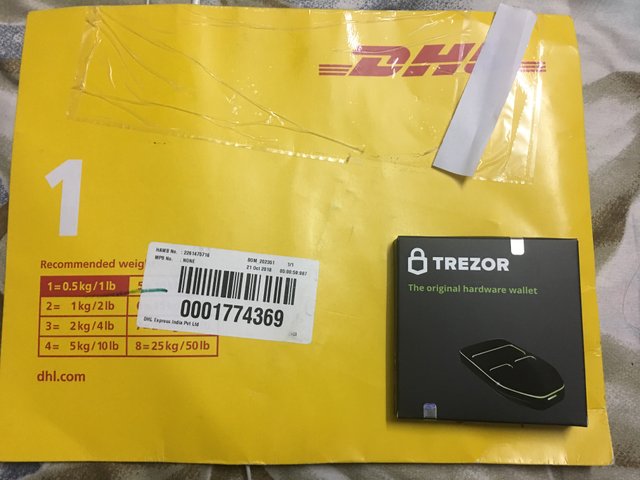 Thanks to DHL that it was well packed and in proper good condition.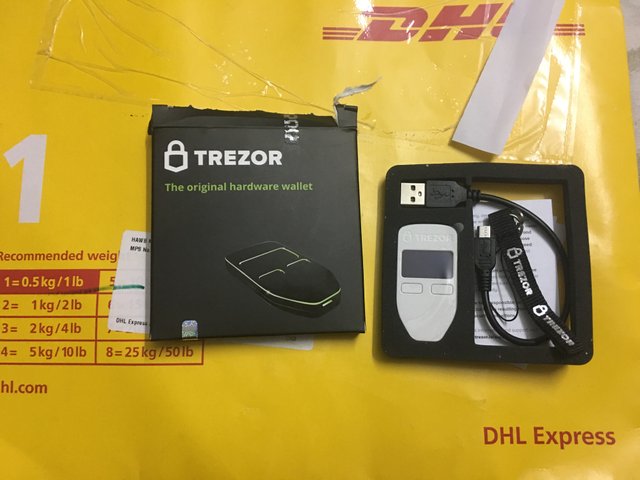 The package with its accessories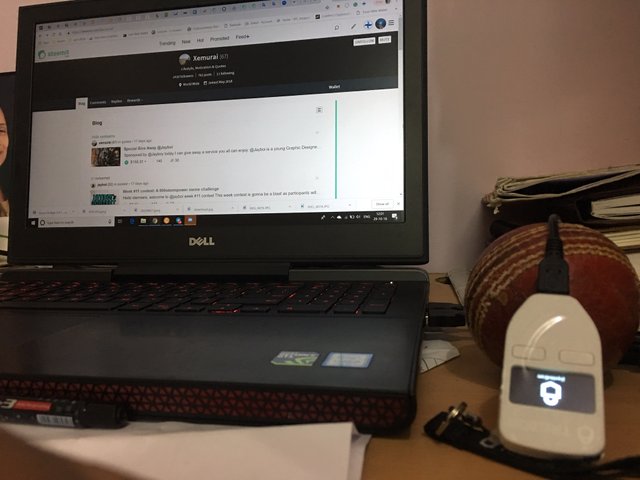 It's connected and all setup has done, That cricket ball is my stress reliever and always help me when I get stuck on writing post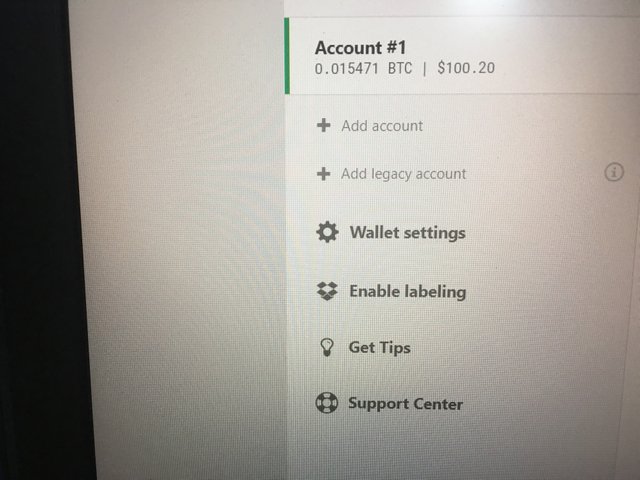 This is the first trial transaction, I must say its very fast and easy.
All set to secure my all crypto portfolio now.
"No person in this world has ever been rewarded for what he has Received,
He is always Honored for what he has Given to others"- unknown
This is my try for special thanksgiving to Mr.@xemurai
Stay tuned to @jigsindian for good reading
Stay tuned to @xemurai for inspiration and good contest
Thanks to all Steemit community