Believe it or not, the golden colored one dollar Sacagawea coins are worth holding onto- depending on the year...Often overlooked, the Sacajawea Coin was made from 2000-'08 and quickly rose in value. TEN YEARS AGO THIS COIN WAS WORTH 30-40 GRAND!!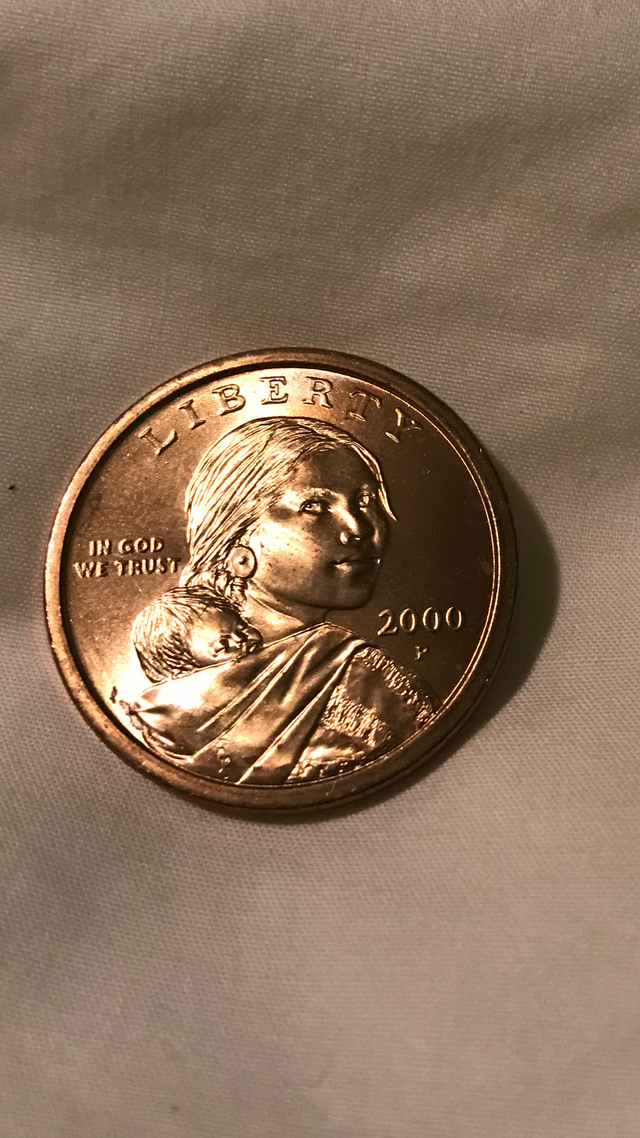 *but why this coin-what makes this particular coin so possibly valuable? It is A 2000 P-series which means it was from the Philadelphia mint- year 2000. During this year the Federal Reserve launched a PR campaign to push the popularity of Sacajawea coins. General Mills was happy to lend a hand to the Red Sheild, and as a result the company placed one Coin in every 2000 boxes of cereal....These, my friends- are Cheerio Editions and no i'm not joking...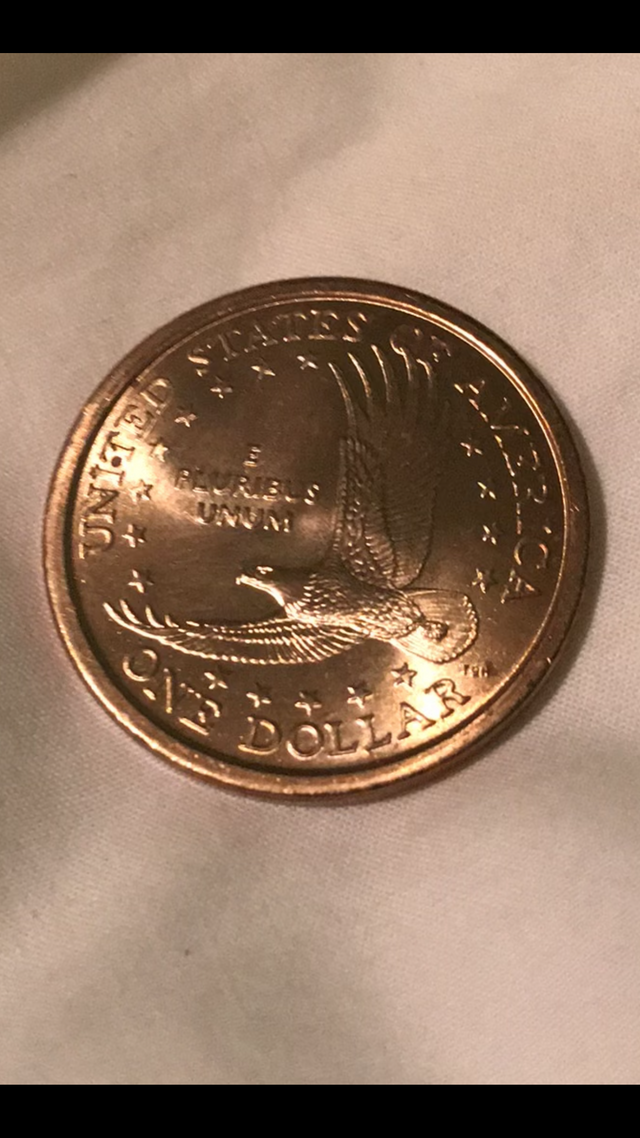 Aside from value, "Cheerio Edition" coins and the previous coins are almost totally identical except for one defining feature- much greater detail on the bottom feathers of the bird. A simple google search can show them side by side for comparison although i'm hoping a more seasoned coin enthusiast or collector could tell me if this coin is a legitimate Cheerio-edition. If so, this dollar coin would be worth about $30,000 since it has never been circulated and remains in mint condition.