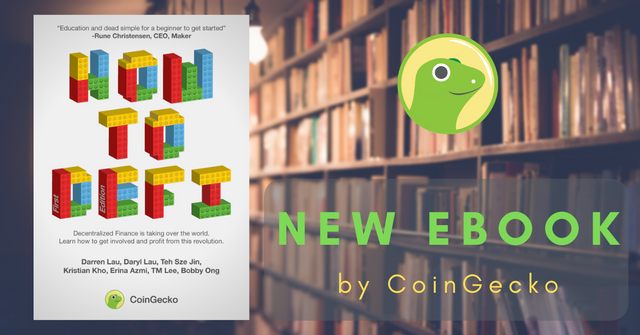 It is with great excitement that we announce the release of a new section on CoinGecko called CoinGecko Earn and the publication of the world-first Decentralized Finance (DeFi) book titled How to DeFi.
CoinGecko Earn
As we have all been aware, the DeFi ecosystem has grown a lot in the past couple of years. The DeFi sector is very interesting and full of opportunities and we at CoinGecko want to help you unlock and realize these opportunities by providing actionable insights to you.
CoinGecko Earn, as the name suggests, will provide you with an overview on the returns on various cryptocurrency lending/staking platforms. Here are some screenshots of how CoinGecko Earn look:
Annual Percentage Return (APR) Calculator


Interest Comparison Overview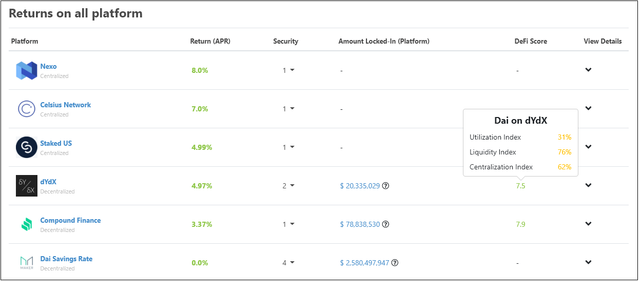 Do take a look at the Dai page on CoinGecko Earn.
How to DeFi Book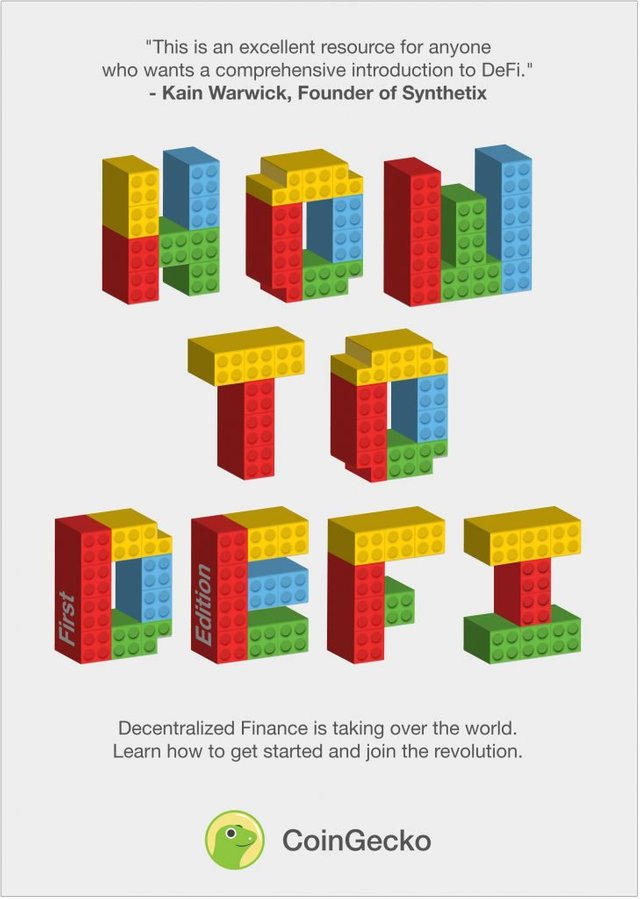 Together with the launch of CoinGecko Earn, we are also releasing "How to DeFi", the first-ever book published covering the DeFi ecosystem. Packed with concise and comprehensive step-by-step guides on getting started with the various DeFi applications, this book will both serve as a great introductory material to DeFi newcomers, as well as reference material for the seasoned veterans.
This book is the culmination of hours of research, as well as countless frenzied writing sessions. There's over 200 pages and over 26,000 words worth of DeFi content in here. This book is priced at $14.99, but we really want to thank all of our lovely supporters (yes, you!) for the support shown to us. Thus, we will be making this book available for free digital downloads during the first month of publication till 30 April 2020.
Do read this book and let us know what you think of it!