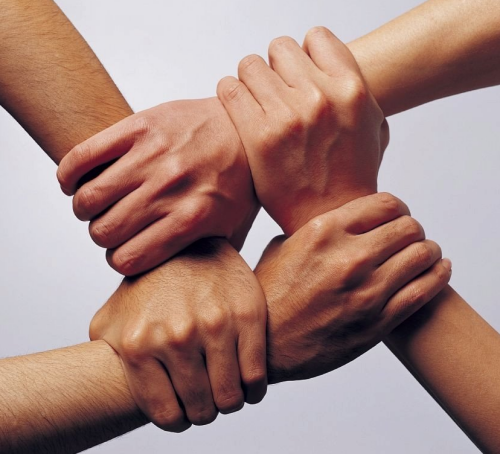 (image source: pixabay)
@theycallmedan is currently hosting a poll for "Which Steem Project Should I Delegate 10k SteemPower To For 1 Year?"
The winner of this poll will win a 10k SteemPower delegation from @theycallmedan for one year.
@team-CN is so honoered to be one of the candidates. In this post, we want to share with you many exciting projects that @team-cn has done, so that you will be convinced and vote for us.
---
---
@team-cn was founded by @ericet @honoru and @softmetal back in April 2018.
You might have heard of @steemonboarding, which is a new project to onboard new users to steem.
@team-cn is similar to @steemonboarding, but we mainly focus on boarding users who speak and write in Chinese. Unlike @steemonboarding which is still in really early stage, @team-cn has been running and helping new users for more than 300 days! It's currently the largest and the most active CN community on steem.
During our 300 days, we created many new projects to better help new users:
#cn-interview, a project that interviews newbies and CN members weekly. We have interviewed 88 newbies and 23 current CN members so far. All the liquid rewards generated from the interview are transferred to the interviewee.
@cn-curation, a curation project within CN community, which aims to find undervalued posts daily. Selected posts are upvoted by @team-cn, @htliao, @cn-malaysia, @cnstm, @cnbuddy, @deanliu and their many trails. The authors are also rewarded with 1 SBI.
@cn-activity, a project which aims to summarize the contests within the steem community daily. It helps many members to participate many contests.
#teamcn-homework, assigns varies of tasks to help newbies know steem better. Those who complete these tasks every week are getting rewarded.
@cn-voice, a project which hosts song singing/storytelling contest weekly.
24/7 365 days Wechat group, since discord is banned in mainland China. We use Wechat group to communicate with members and answer any question they might have.
Many fun projects like team-cn snack shop @teamcn-shop, Newbies Graduation Ceremony, and Auto Upvote Service for Members, etc
For more detail, you can checkout this post: Introduction of @team-cn
---
Why vote team-CN?
---
1.We bring PEOPLE to steem
The mission of @team-cn is to on board people who speak or write in Chinese to steem.
Since China has a huge population, if we can have more Chinese to participate in the steemit community , it will surely be a huge opportunity for steem.
2.We bridge the gap between DApps and CN members
Imagine there are already many Chinese DApps who show interests to steem, but where are the target users?
Do they need to build community from ground up?
@team-cn is here to help them get the target users they need.
Here are some projects and DApps we helped:
#cn-stem, a subset of SteemStem project within the CN community. We introduced it to our members and it has become very popular in the CN community.
SBI (Steem Basic Income), before we introduced SBI to the CN community, there were only a handful of users using it. 3 months after we introduced SBI to the CN community, we currently have more than 2300 SBI within the CN community.
Partiko, we work really closely with Partiko and at least 90% of our members are using Partiko to publish their daily posts.
Wherein, a DApp comes from China. The founder of Wherein started his steem journey with @team-cn and @team-cn is able to help him reach hundreds of CN users within the community.
Steempress, we introduced Steempress to our members half a year ago, and now 90% of our members are using Steempress.
etc
---
How CN community can benefit from this delegation?
---
With this great amount of delegation, @team-CN can use the Resource Credits to create new accounts for newbies, organize and support more projects within CN community!
---
Supports Needed
---
If you are the steemian that supports our idea and wants to help our community to get better, here are the ways you can help and get involved.
Thank you very much for supporting us. Your vote means a lot to us!