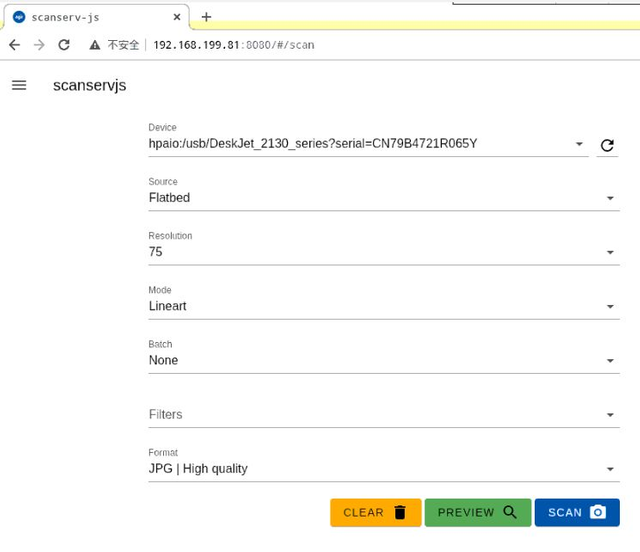 The HP 2130 all-in-one printer has no wifi module. I have to use USB connecting computer when I want to print or scan. So I want the HP 2130 can be used by LAN net.
The print function of HP 2130 could be easily deployed by CUPS and SAMBA. But the scan function is not easy.
Finally I find this repository: https://github.com/sbs20/scanservjs.
This repository can be deployed by docker. I tried the docker way but failed. The error message said that program cannot find the scanner device. I searched a people who had the same issue from this repository.
He mentioned that the reason for not being able to find the device was that the HP driver was not installed. But he got stuck on a problem of DBUS and couldn't solve it.
I solved the DBUS problem on the basis of his way. So the final solution is given => https://github.com/sbs20/scanservjs/issues/355#issuecomment-968251522.