Assalamu Alaikum dear steemians,
I hope everyone is well. Today I'm sharing a diary with you. Let's start.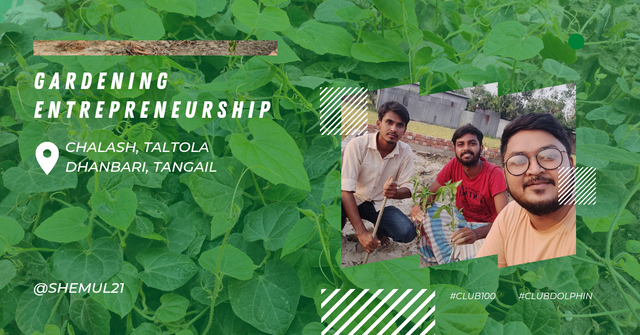 Cover designed in Canva | by @shemul21
I have come to the village house for Eid holidays. After coming, I found out that some of my friends have taken an initiative together. They decided to cultivate papaya. I like it very much because it is better to do something than to sit down. So I encouraged them and helped them with advice.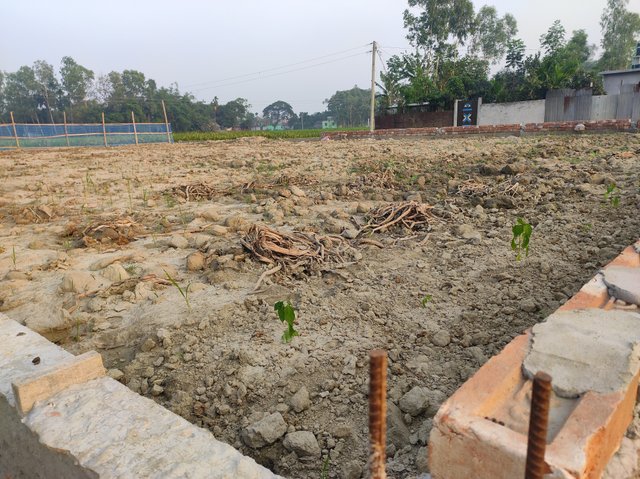 Location: Land
They told me about this planning before I got home. They first select a land of 12 per cent and decide to cultivate papaya there. After selecting the land, they mix the dung with the soil as organic fertilizer and make the soil suitable for papaya cultivation. After mixing organic manure in the soil, one has to wait for some time. When I found out, I advised them to grow papaya as well as other vegetables on that land.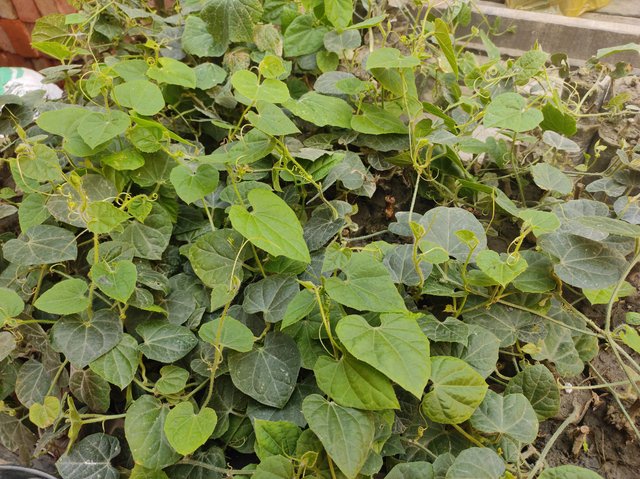 Location: Market
---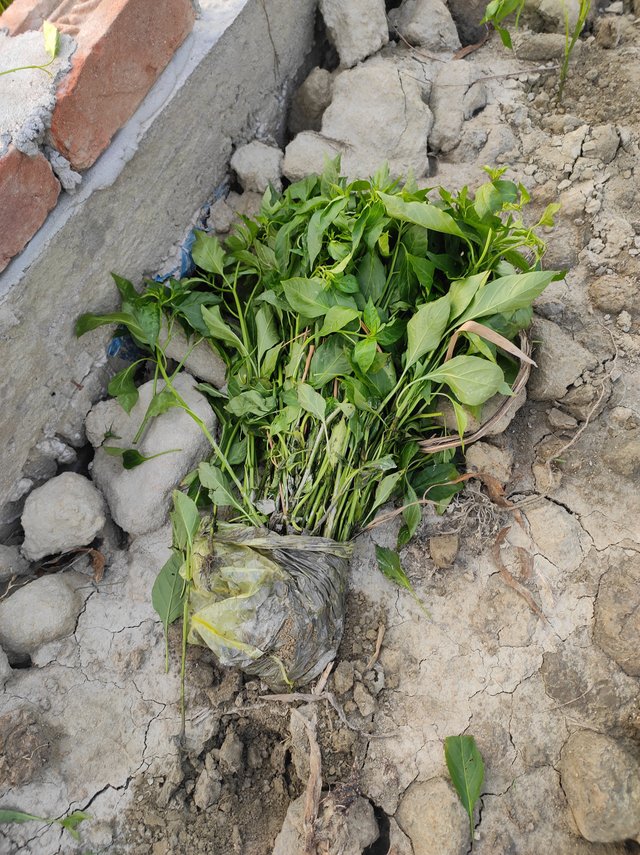 Location: Land
Different types of vegetables can be cultivated. Notable among them are green chillies, tomatoes, cucumbers, pumpkins, corolla, zucchini etc. Then we go to the market to buy seedlings. A sapling seller has brought saplings in his own van to sell in the market. From that vendor we bought 100 chilli saplings and some cucumber, pumpkin, zucchini etc. saplings. I have mentioned the prices of the seedlings in the table below.
| Name | Price BDT | Price STEEM |
| --- | --- | --- |
| Chilli saplings (100 pcs) | 500 Taka | 3 Steem |
| Others per piece | 10 Taka | 0.25 Steem |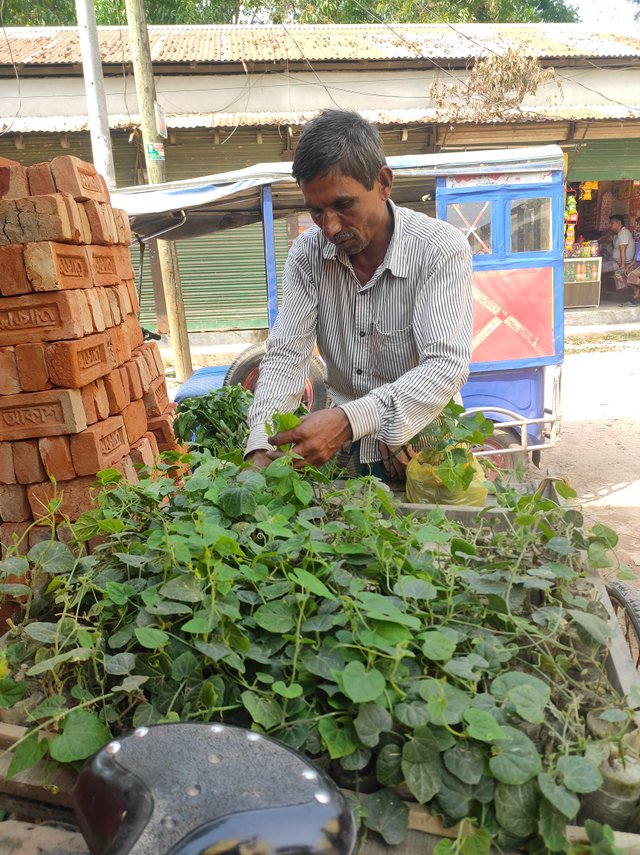 Location: Market
The sapling seller advised us to plant the saplings in the afternoon. According to him, we took the seedlings to this land in the afternoon. A shovel or pickaxe is first required for planting seedlings. A madrasa teacher lives in the house next to the land. He helps us with pegs and buckets to water the trees. We three friends planted all the saplings before evening.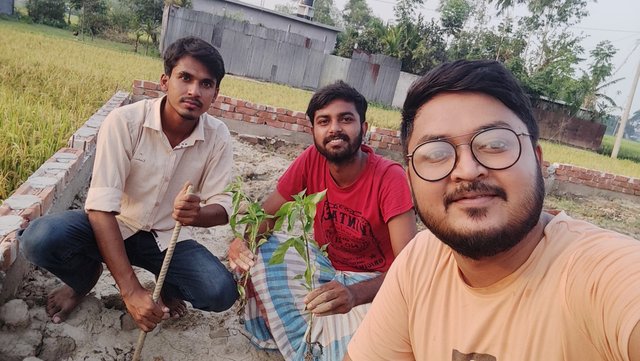 Location: Land
---
We decided to plant the chilli seedlings in a cereal around the land. Shakil digs holes for each seedling with a pickaxe. Likhon planted one pepper seedling in each hole. And I also dig holes with another peg and plant the seedlings in a different line. The work of planting the seedlings is completed very soon. Then, it was time for watering the plants.
---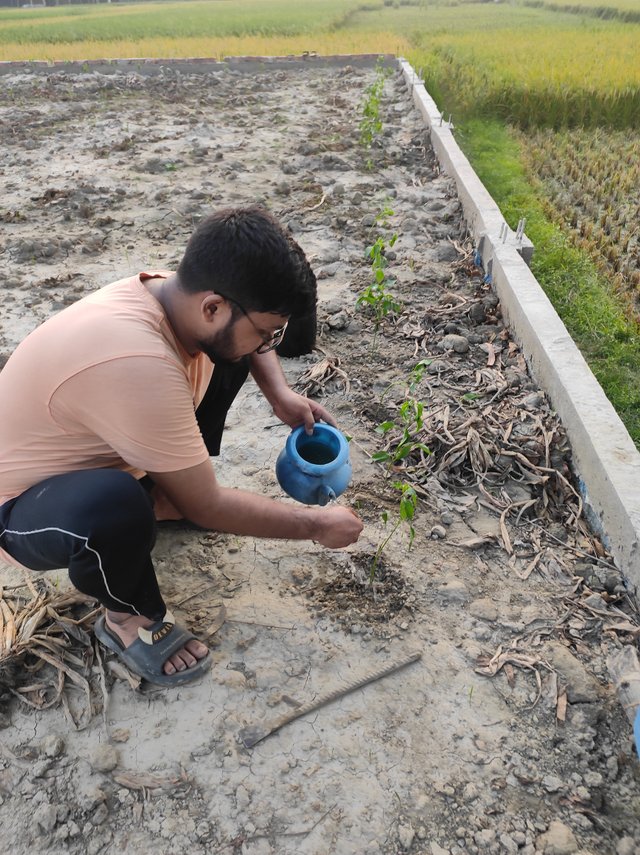 Location
This is how we end today's work. It was almost evening. We finish watering at the base of each tree. Then I left everything and came back home.
This is not the end. Then there is a lot of work left. Even the main work is still left. After a while, the land will be suitable for planting papaya saplings. Then if I am alone then one more day diary can be written. But we have to wait for it. Until then, stay well, stay healthy. Happy Steeming.