The first official run out for the Mustang this year and we couldn't have picked a better meet!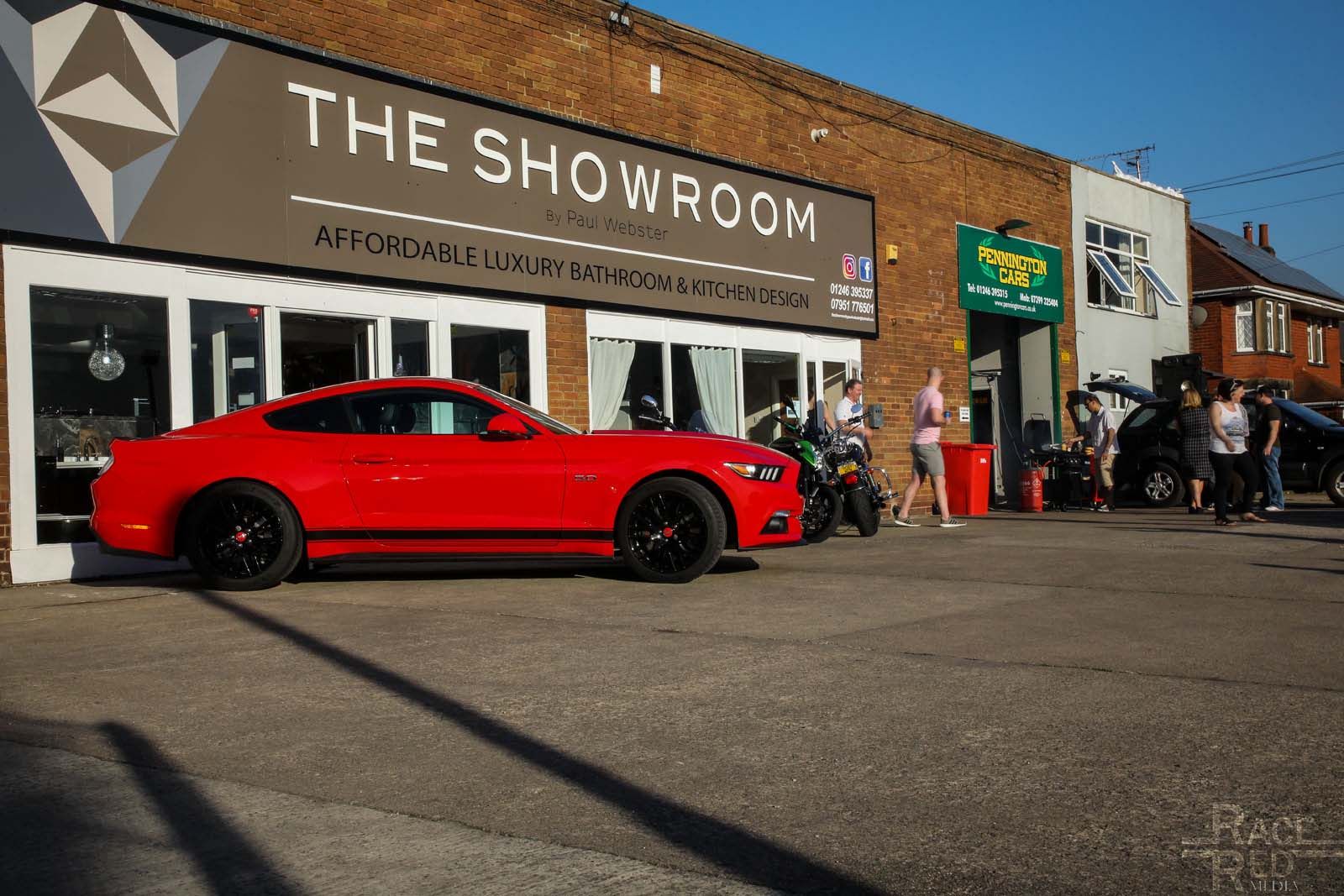 Pennington Cars at Bolsover near Chesterfield put on a great evening of Muscle cars, Bikes and Burgers!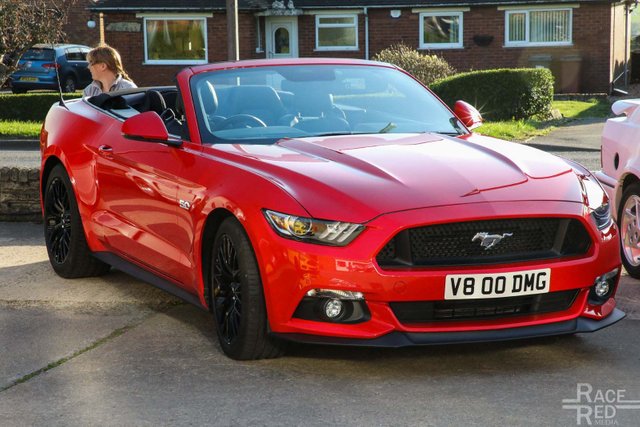 We drove all the way there with the top down and the sun on our faces and were greeted before we even got to the turn in (it's like they heard us coming or something).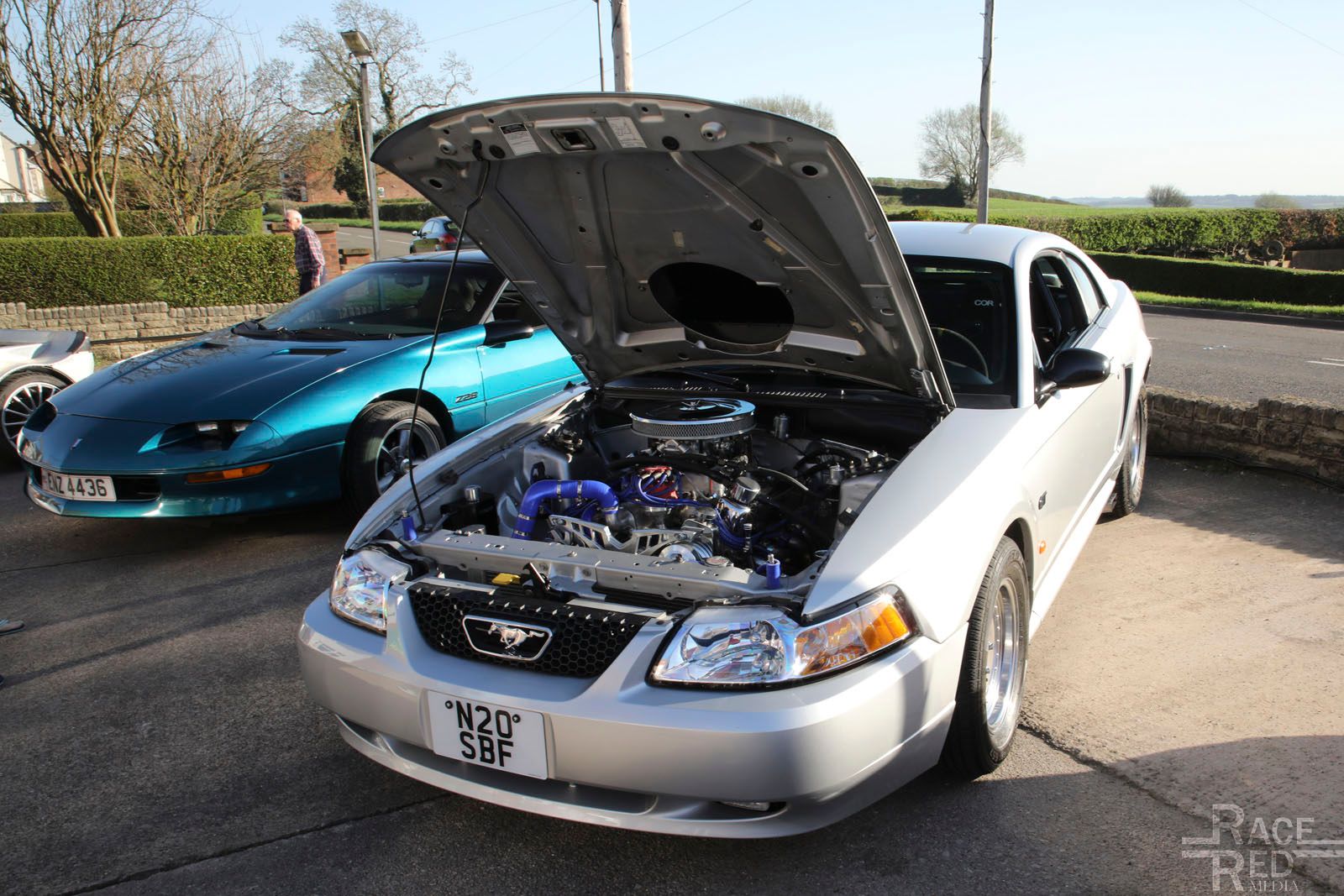 Mike and a few friends and colleagues put on a fabulous spread! Burgers fresh, juicy and delicious, plenty of tea, coffee and soft drinks and as much Muscle as you can shake a stick at.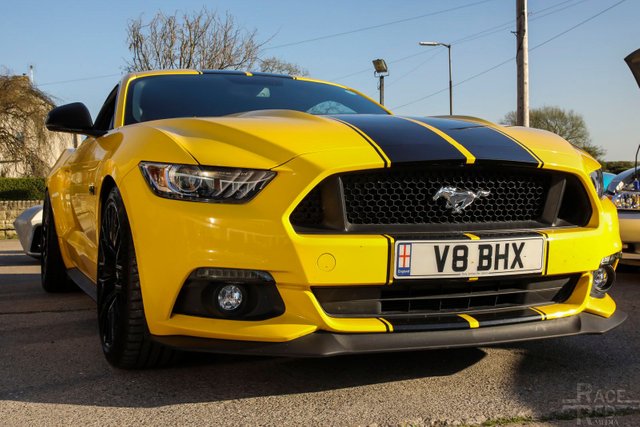 Everyone was friendly and to say it was their first organised evening meet, they pulled it off like pros! Nicely done! I was made welcome – nothing to do with driving the Mustang, I'm sure – Trev took lots of pics and there were enough people there to chat with to make for an interesting evening.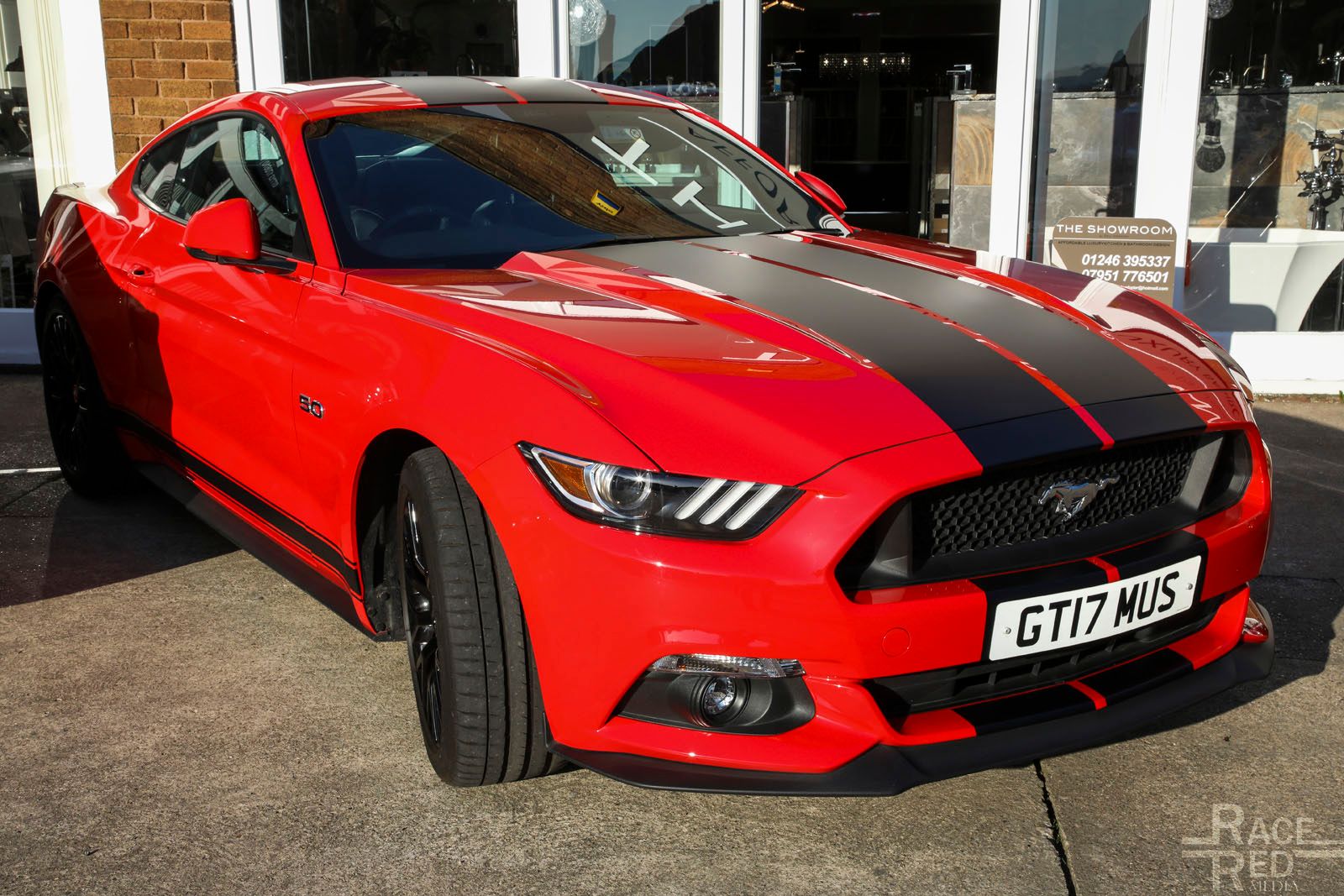 Mine was the first guest 'Stang to arrive. A smart Escort RS Turbo came next, then another Mustang, a Marcos, a 'Stang and then a Corvette Stingray and the 'Stangs just kept on coming!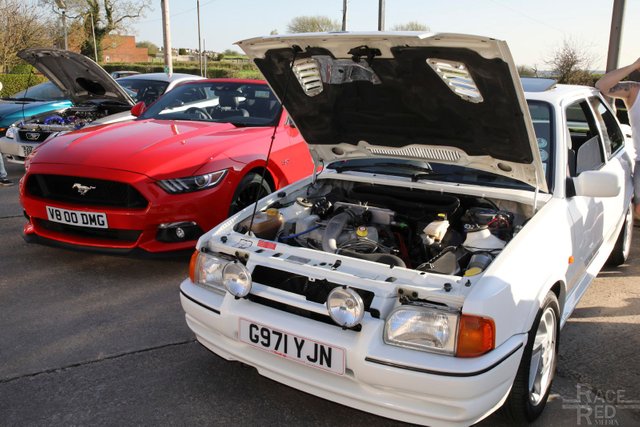 We had everything from classics to brand new – with a couple of specials in between.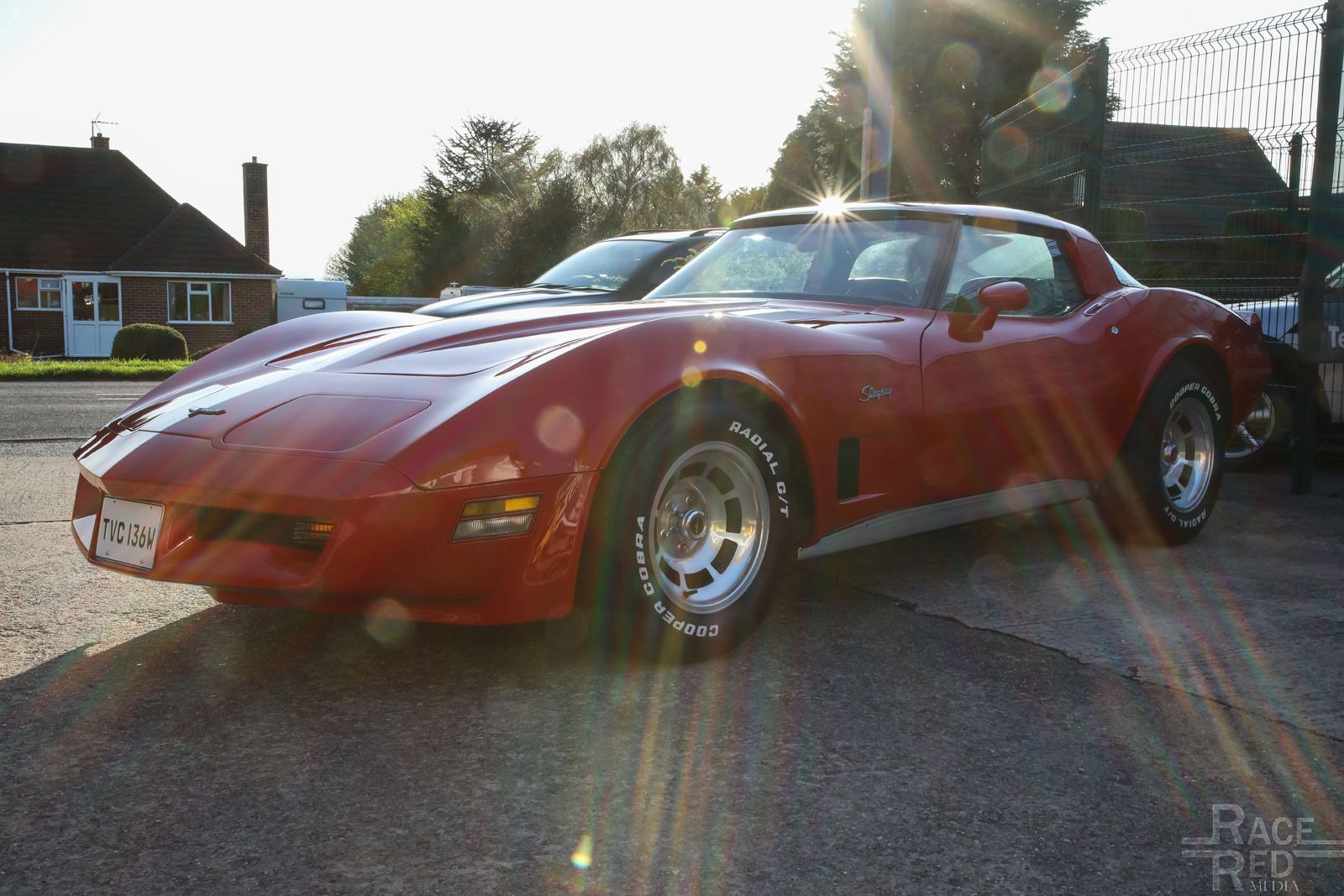 A couple of Harleys arrived too to round off the American theme and I'm assured it's going to be a regular thing.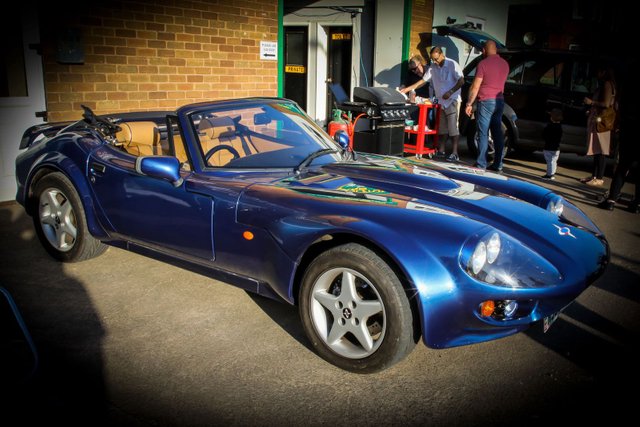 Make sure the guy that booked the great weather gets that task again, he did a great job of it this evening – not a cloud in the sky! If it hadn't have been for the wonderful views of the English countryside and Bolsover castle in the distance, you could have been mistaken for thinking we were just off Route 66.