Hello Steem! What a crazy week in the world. I have to admit, I am really confused on what the hell is going on, and I hate to see so much division in America. This is why I love cannabis so much. All my life, I never have experienced any indifference when it came to me and all the people I have met because of the herb. In fact I have only experienced love and unity. The only indifference when it came to cannabis, was the laws. It is true that there are many unjust laws on the book, and some destructive policy's. But at the end of the day, we are all one. The only color I see, is green!!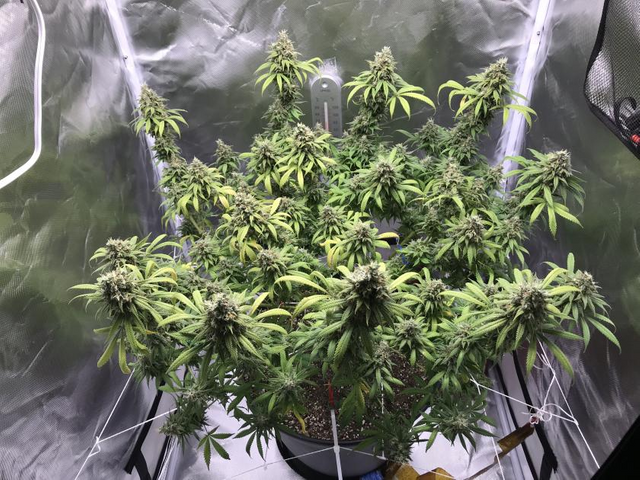 Santa's Kandy, Day 70 of flower
Time for another update on my indoor cannabis plant, Santa's Kandy. She is a F1 hybrid cross of Steem Og x Kandy Kush. I am using Living Soil, and have only added a top dressing of compost, and a tea, consisting of banana peels, and rabbit poop. Plus lots of love!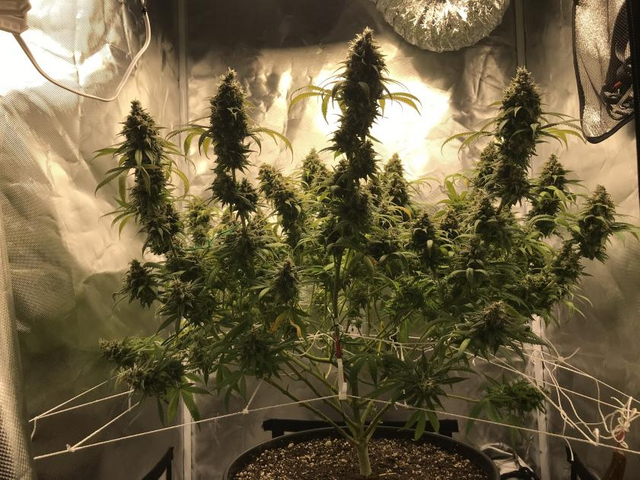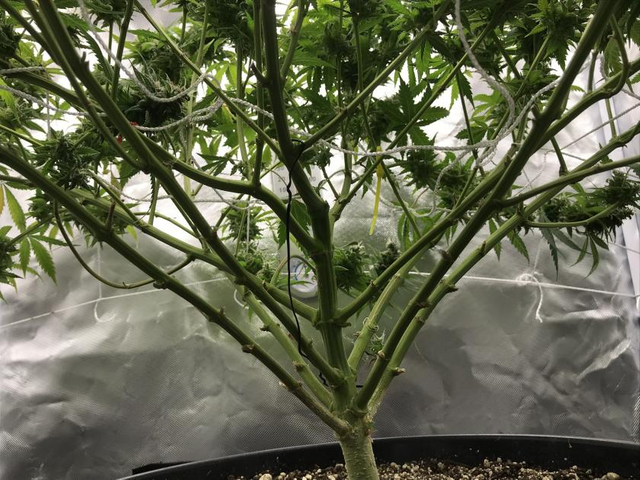 ---
Since I now have adequate climate control, I have been able to keep the humidity under 50%, I have had zero issue with mold, and have not sprayed once. I have had an issue with gnats, but I have not worried about them, since I really is just more of an annoyance then anything this late in the game. I am going to look at beneficial insects for the next round. I have been using sticky traps, and they have kept the population in check.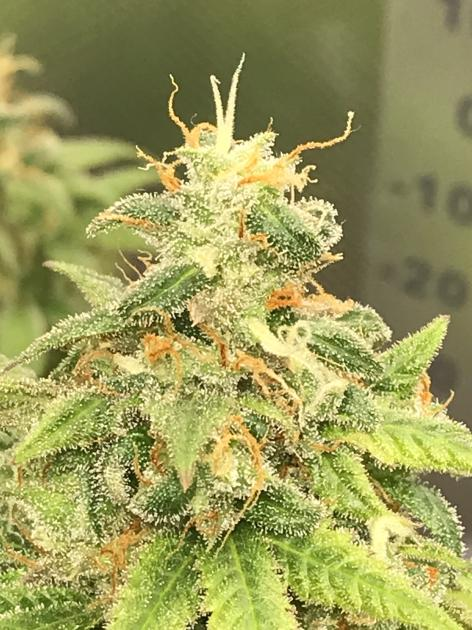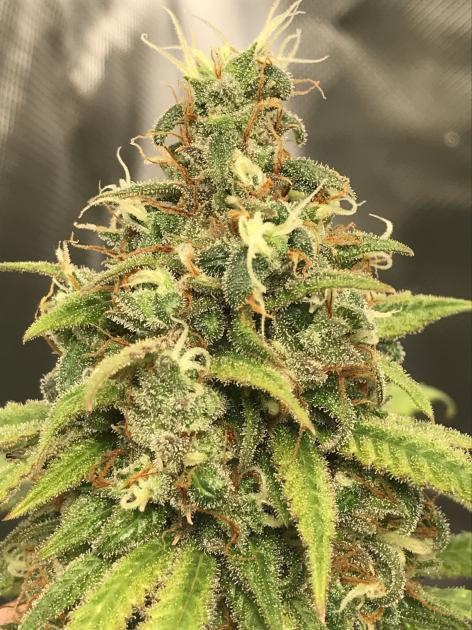 ---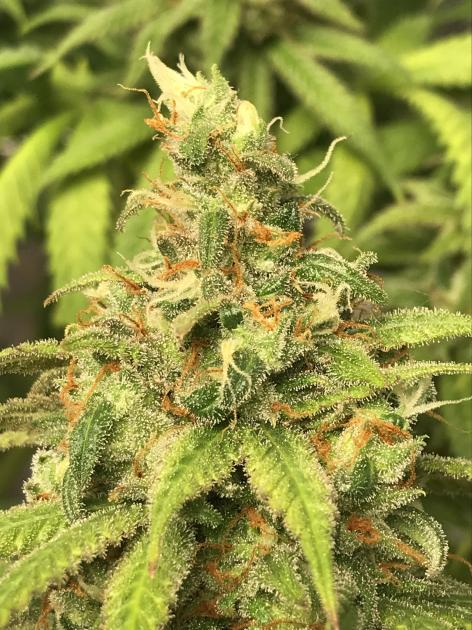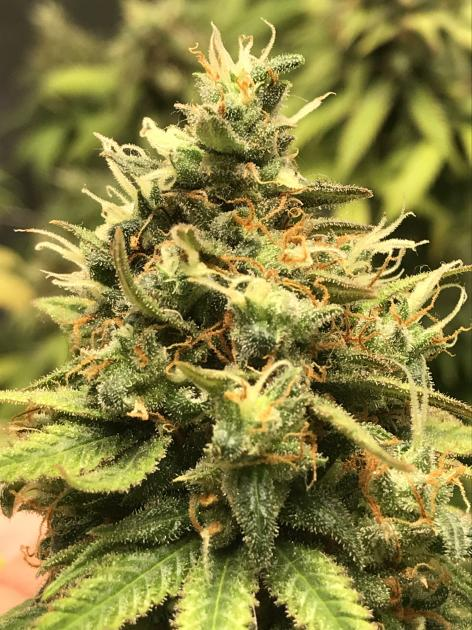 ---
The buds are really starting to swell, and fill in. There are even hues of purple coming in! I suspect if I was able to drop temps down below 70 they would really be more purple then green! I have been keeping the temp around 72-80 degrees the whole grow, and the terps on this baby are amazing! As of now the only issue I need to address are propping the buds up, since they are starting to get a little to heavy for the branches to support.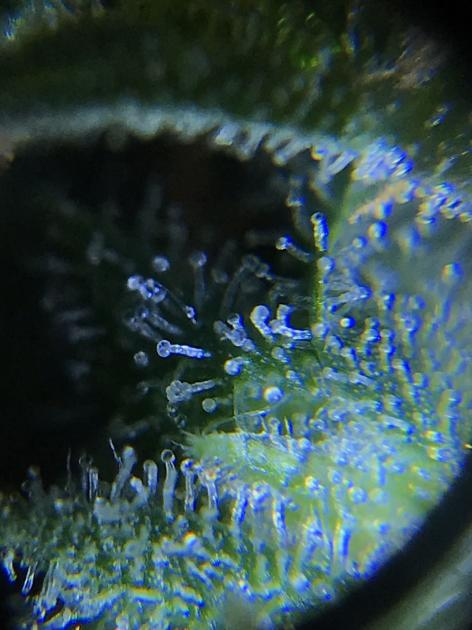 As you can see these trichomes still have a ways to go before they are ripe. All though I have been reading up, that some strains trichomes never do turn amber. I have took a few sample buds off, and soon they will be ready to try. I will smoke and access if I want to harvest, or just let it go for a good while. I do have some clones that will have to be moved soon. But TBH, I am not going to sacrifice this Santa's Kandy, due to not having room. If I have to just buy new clones, and say fuck the current ones I have now, so be it.
A sneak peak......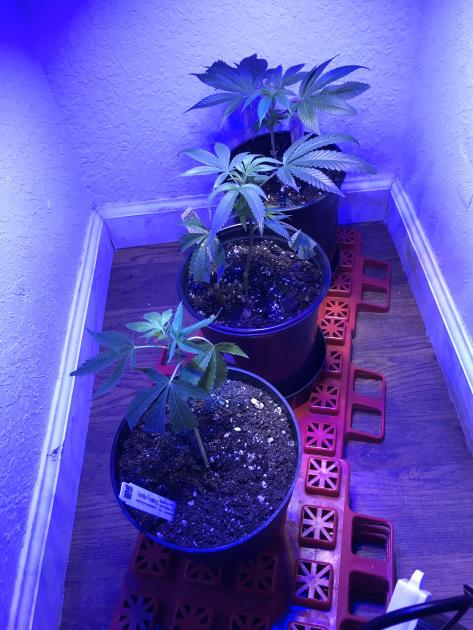 I picked these up from the local nursery. Vannila Frosting, Venom Og, and GMO Cookies. No not that kind of GMO, GMO stands for garlic, mushrooms, and onion for this strains terp profile smells just like that! Crazy huh!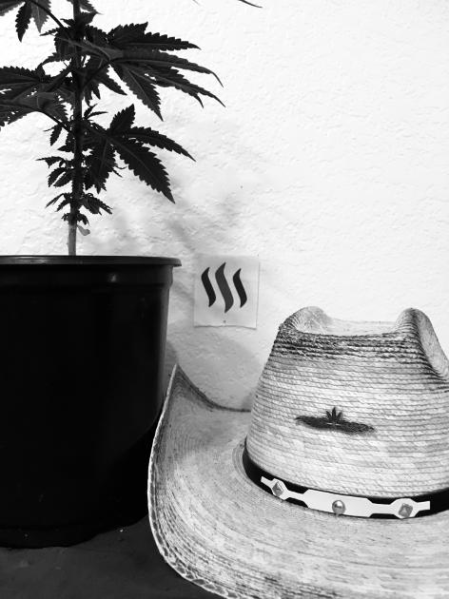 Garlic cowboy!