I am currently growing two OG Kush Autoflowers, on one of them i am using some low-stress training on while leaving the other to grow however it wants to :)
The only reason i am low-stress training one is that it looked behind in development when compared to the other even early on. Buds on the LST one are tiny when compared to the other.
This growth has nothing to do with the LST but more about the same strain seeds and different results, think of your siblings no two are really the same are they?
Here is where i got these seeds from
https://www.seedsupreme.com/auto-og-kush-feminized-seeds-18289.html
---
Enough blah blah..show me!!
mmm ok, maybe the photo's dont show what i am talking about that clearly :/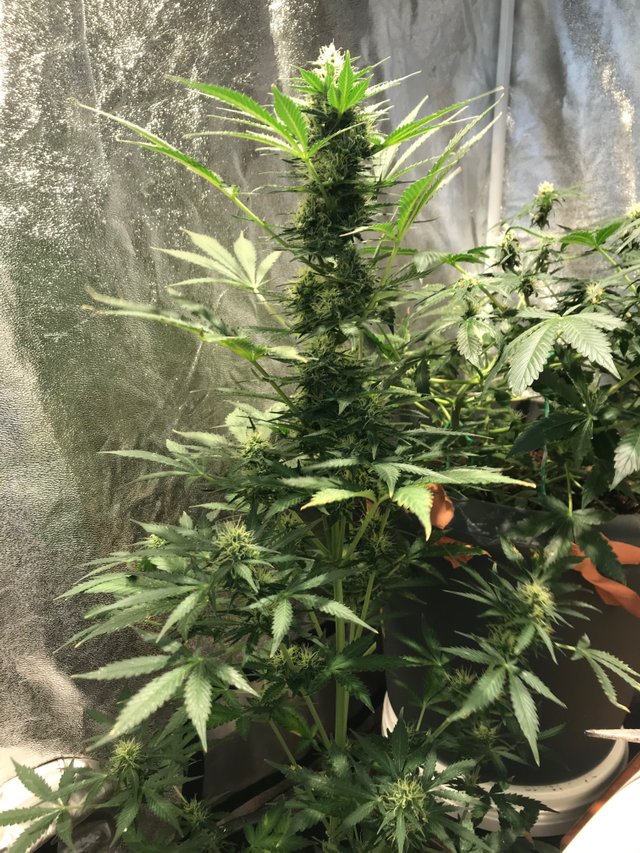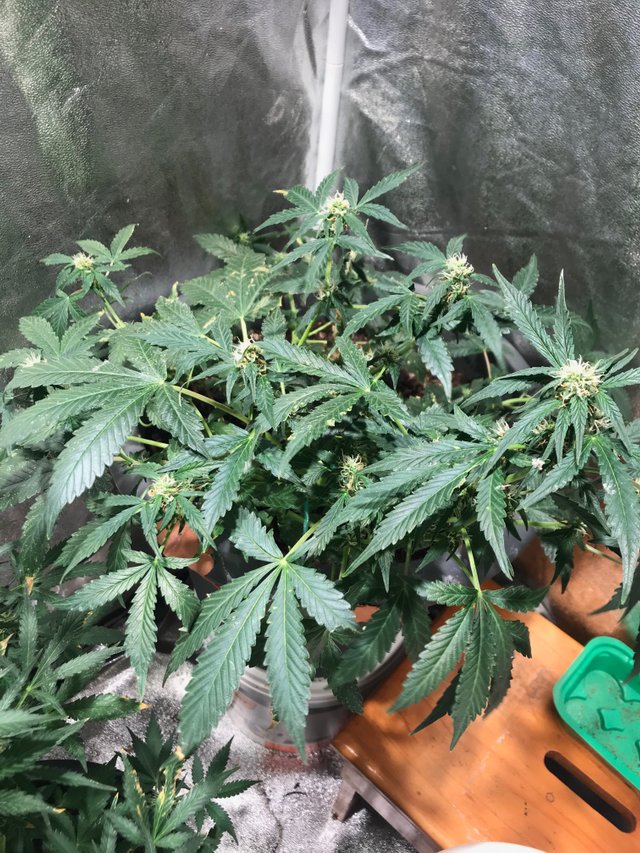 ---
These are on a 24 hour light schedule and get Liquid nutrients every 2 days which i make sure to PH to around 6.2 -6.4, very impressed at the bud development on the xmas tree one!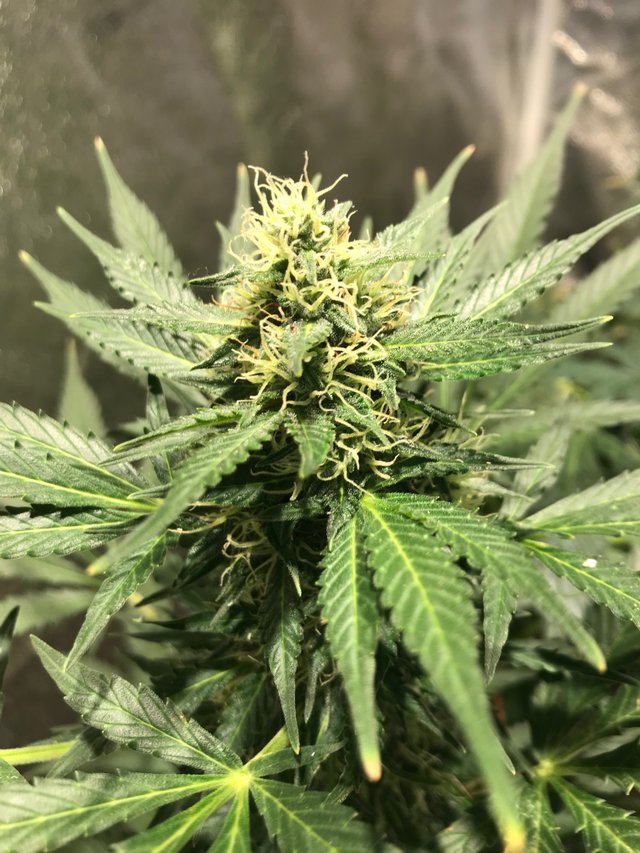 ---
new life
And also over the weekend, i germinated 2 different strains of feminised seeds for a mate who asked, i said yeah bro i will hook a brother up
Here they are the new bubba's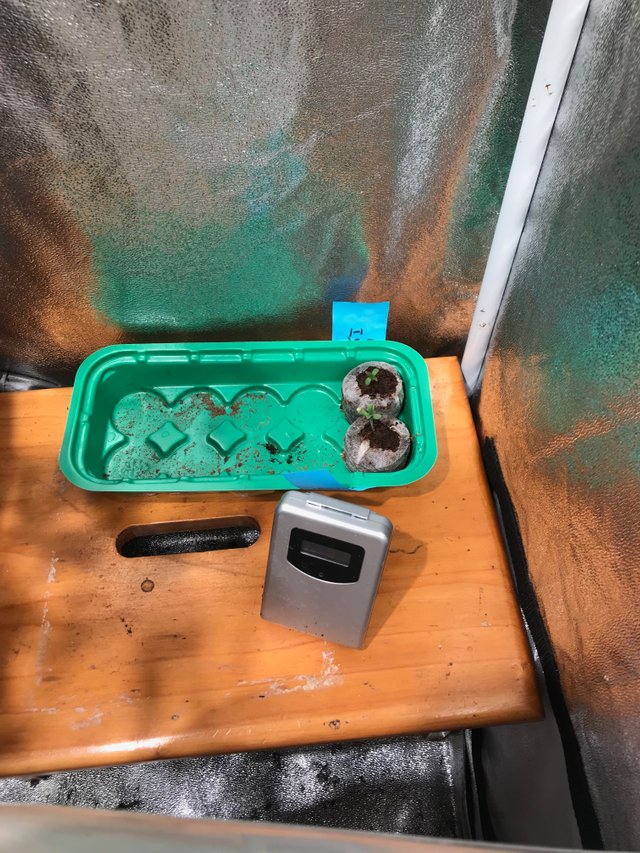 ok i better go empty the dishwasher before my partner gets home so it looks less like all i have been doing since getting home is having cones :)
all pictures are mine taken with my iphone, this post is a #steemexclusive
Blaze on