Hey wonderful people of Steemit, I again bring to you this amazing free airdrops. I hope my effort to bring this good news will help us all, will be glad if my fellow Africans here on this platform will enjoy this offer.
It would be ideal if you Note: for you to effectively and quickly win your free Byteball remunerate you require a particular measure of bytes so please send me a comment with your wallet address underneath and I will send you 60,000 byte that is required to get the airdrop, since this cash will be used to spend and amid the confirmation and also attestation procedure.
Download your BYTEBALL wallet if you don't have already.
I utilized my unique Screenshots for greater and easy understanding.
Read the official byteball airdrop here; https://steemit.com/steemit/@punqtured/official-byteball-airdrop-to-steemians
And also send me your byteball address for me to send you 60,000 byte to complete your setup.
PLEASE KINDLY FOLLOW THE FOLLOWING STEPS TO GUIDE YOU COMPLETE YOUR PROCESS.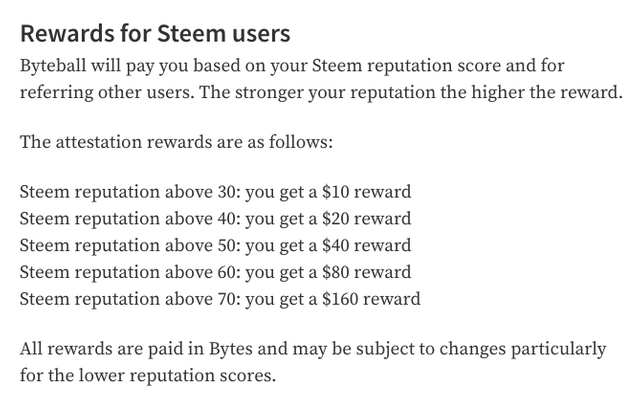 The reward will depend on your Steemit reputation and the maximum award is $160 for the Steemit client having the reputation of of over 70. And that is exceptionally astounding.
STEP TO BE FOLLOWED AFTER DOWNLOADING THE BYTEBALL APP.
Link your Steem username to your Byteball wallet. Your username will be put away on the Byteball DAG as a confirmation.
Byteball will pay you a reward from our undistributed assets for demonstrating your Steem character. We will likewise pay you for alluding different clients.

Send Bytes and Blackbytes to a steem/username rather than less easy to use crypto wallet addresses. For those not acquainted with the Byteball stage, the fundamental money is Bytes, while Blackbytes are the private cash.
Steem confirmation record (evidence of Steem personality) will likewise incorporate the client's Steem notoriety score. Applications on the Byteball stage will have the capacity to offer a few benefits to confirmed clients relying upon their notoriety score.
For instance, the ICO bot (Byteball is additionally an ICO raising money stage) will incorporate an alternative to offer a markdown to clients with high Steem notoriety. Likewise, Steem clients with the high notoriety that interface their true character to their Byteball wallet will likewise get a rebate on the validation expense.
Choose A Device Name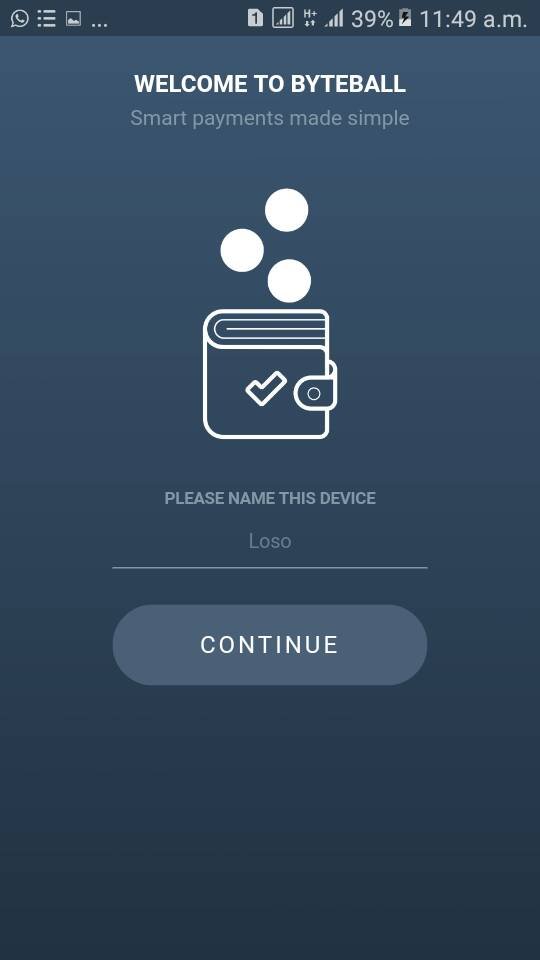 Tap on CHAT on the bottom left corner.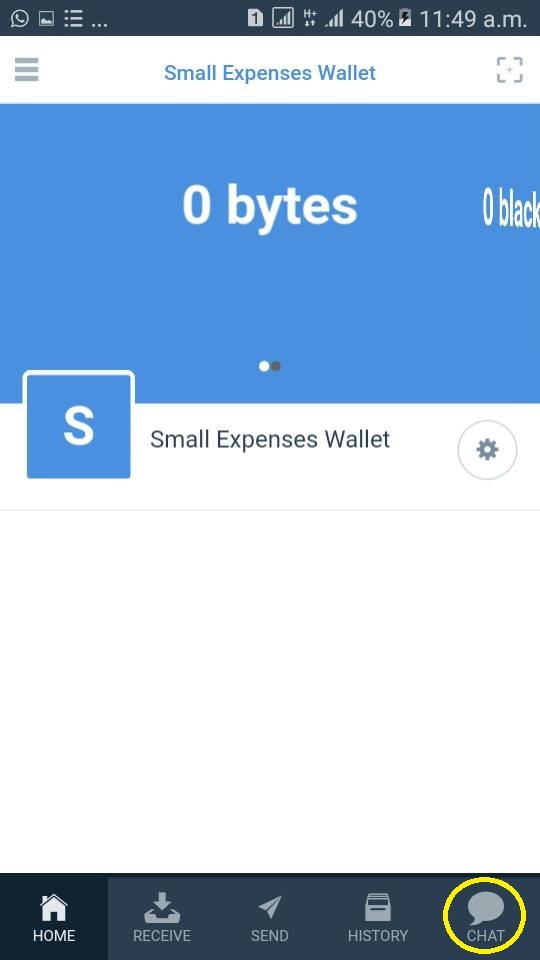 At CHAT, click on Bot Store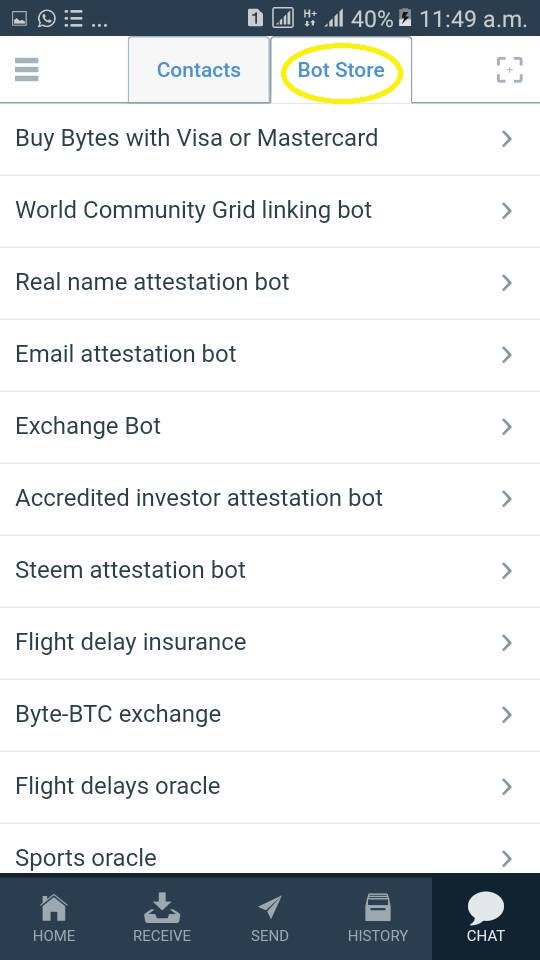 !

At Bot Store, select Steem Attestation Bot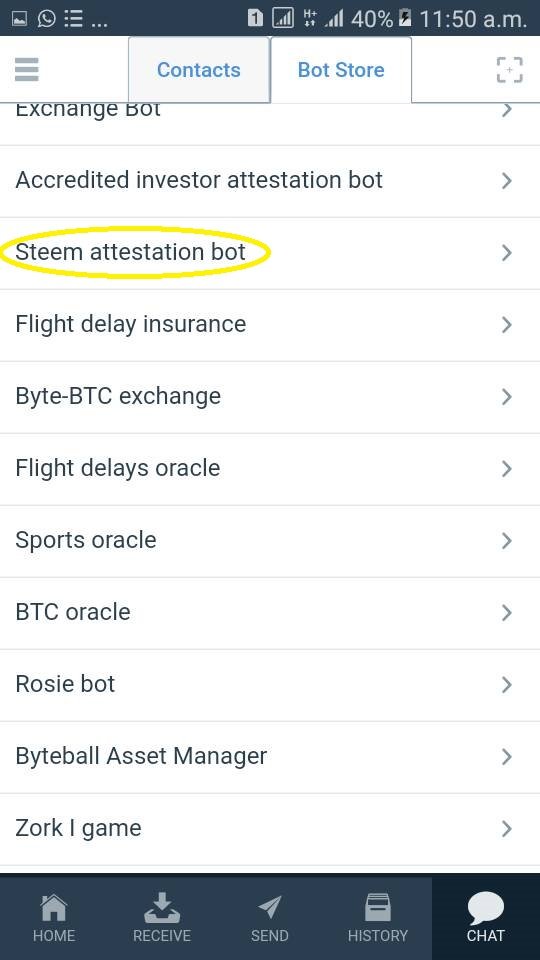 Select option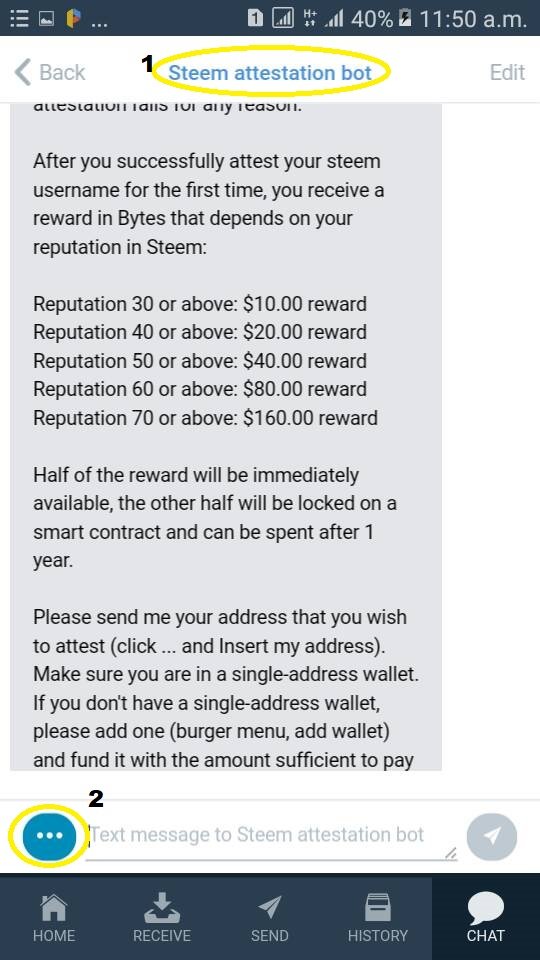 At option select Insect my wallet (Small Expenses Wallet)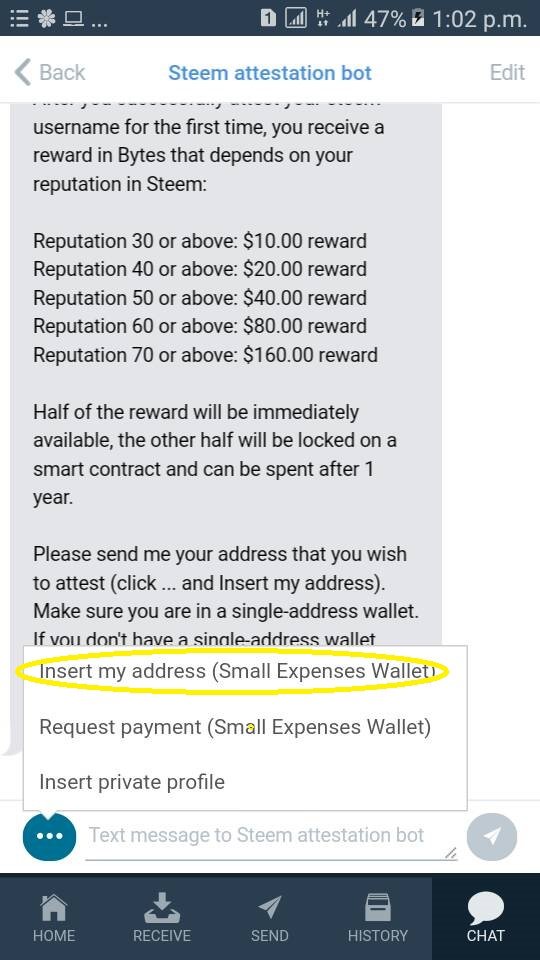 Here, you will receive a prompt to prove your Steem Identity through Steem Connect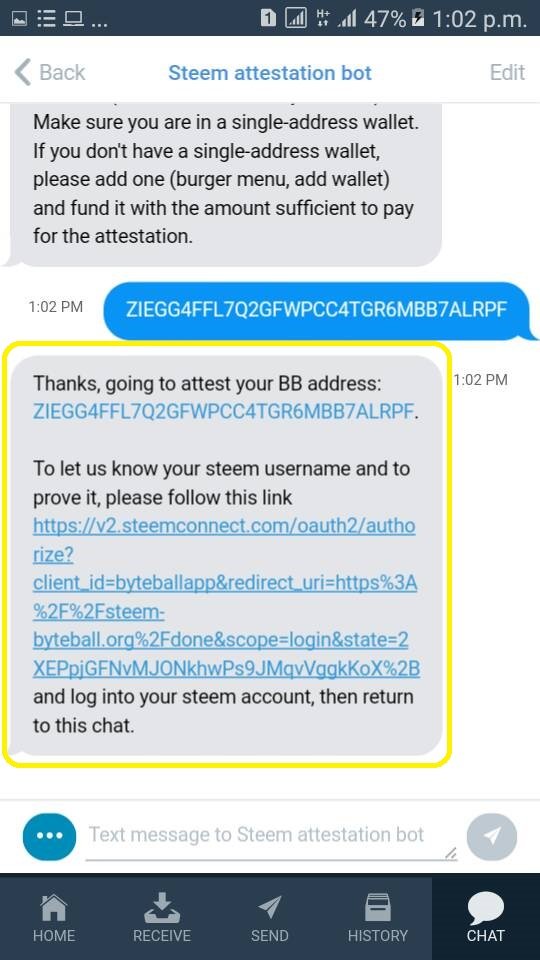 Connect with your Steem Account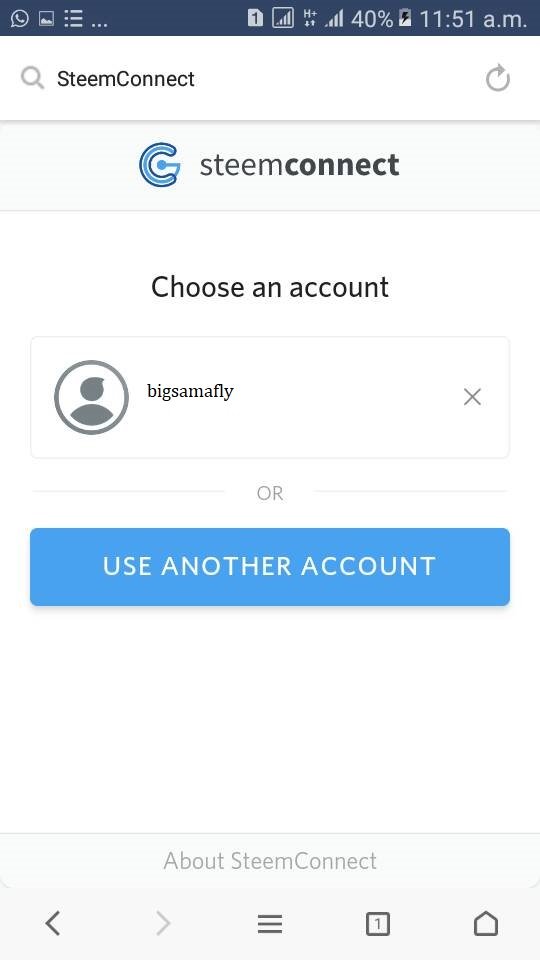 Done Proving Username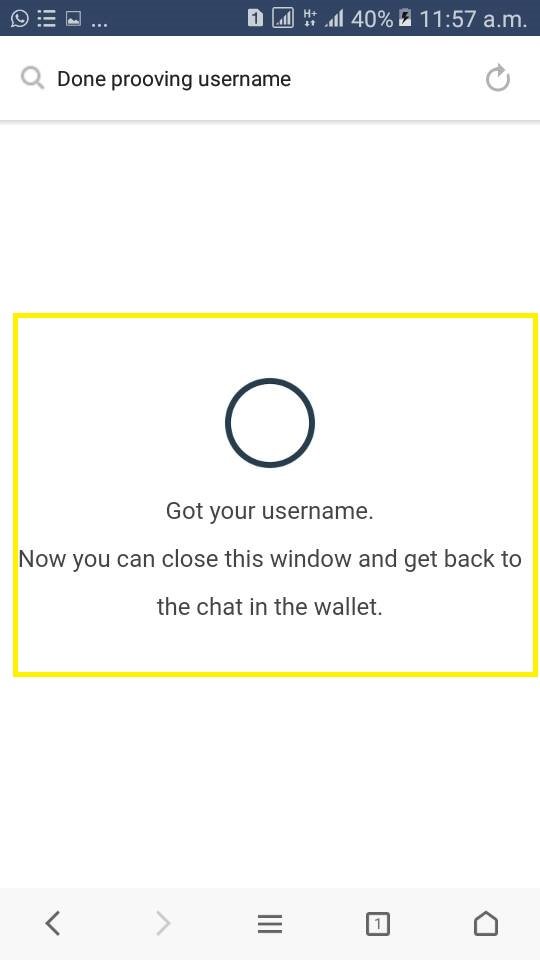 Choose Public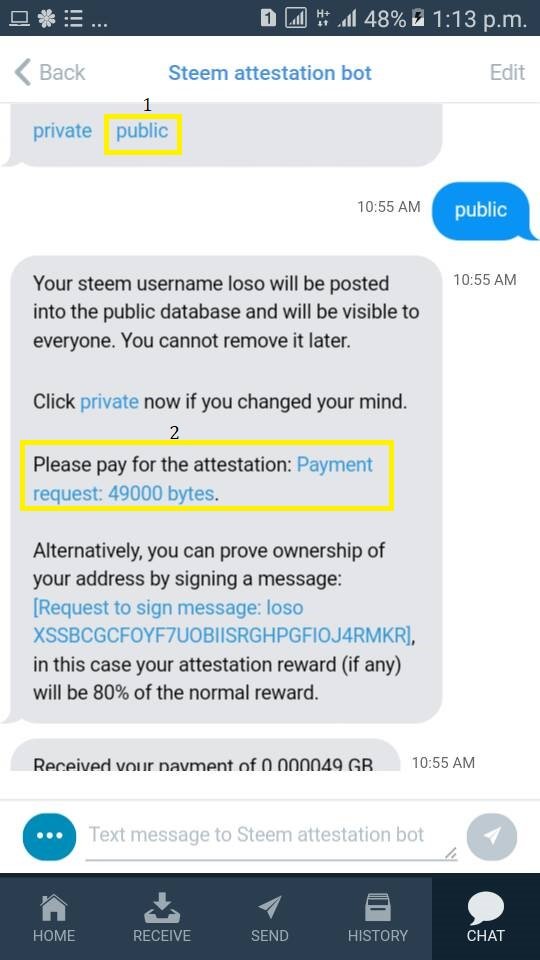 Make payment at this stage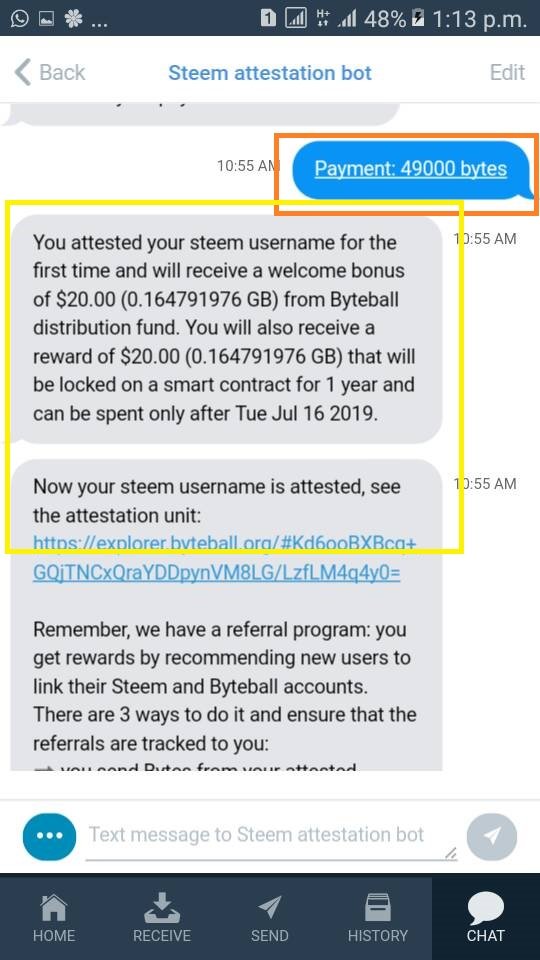 Automatically, your BYTE will be added into your wallet according to your Steem reputation.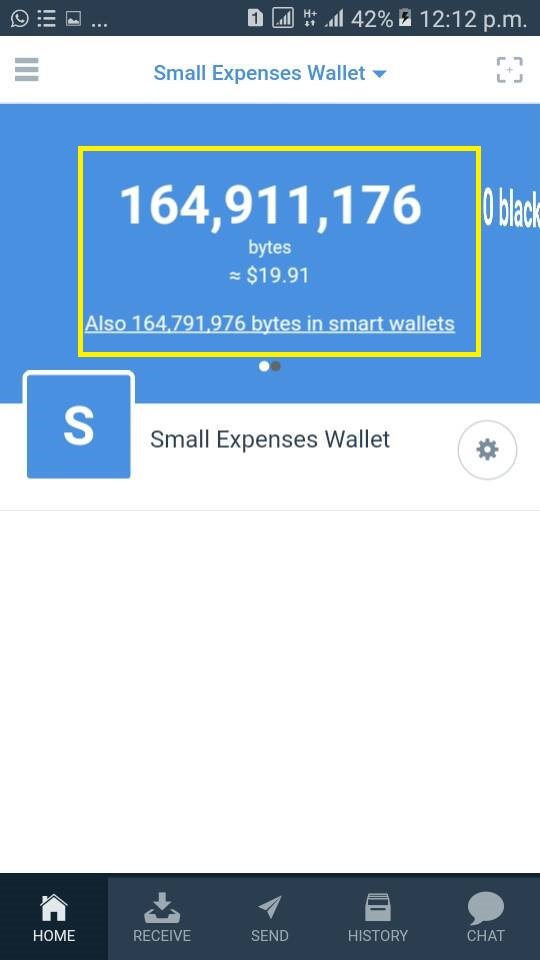 🔥🔥ENJOY🔥🔥