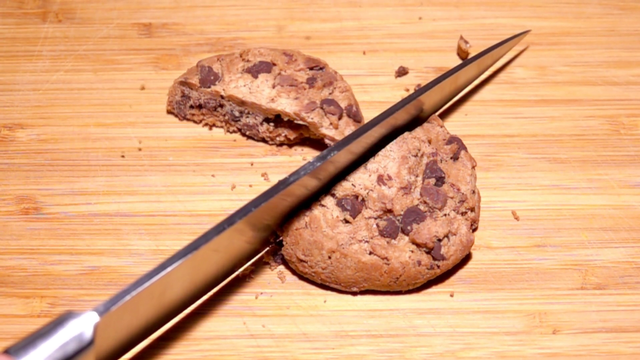 Congratulations Booster-Users & Delegators for an excellent start of this adventure. Like every good crypto-currency there needs to be deflation, so we added a twist. Instead of making a roadmap/white-paper explaining what is going to happen with the token distribution over the next 30 years, we will instead keep it a mystery and inform you 7 days before every halving and give you a random time window in which the halving can happen in the middle of a day or a night, nobody knows - not even us. It is a surprise, so make the most out of it.
So for those of you who have found a smart method to accumulate & stake Booster Tokens to receive up to 10% Discounts using Booster, you now have 7 days before token-distribution goes from 1:1 to 1:0.5 and then later from 1:0.25 etc.
There may be bonus-weekends, or there may not - Booster Token was made to be a surprise token, a reward to our users and our delegators. It cannot be purchased like an ICO, nor can it be mined except by using Booster to upvote your posts or delegate to booster and receive the booster-token 1:1 against steem or sbd (no matter what the price of each of those tokens are worth.)
How do you get Booster Tokens?
Ex: Send 1, 10, 100, 1000, 10,000, 100,000 STEEM to Booster with a MEMO to your post and you will receive a Booster Upvote + 1, 10, 100, 1000, 10,000 or 100,000 Booster Tokens as a gift.
Remember that Booster has a limit on Upvote Value, but this is not reflected in the Booster Distribution system.
We do not advertise any investments in Booster-Tokens, it was never issued as any form of securities or even having intrinsic value or even any guarantees, however we have seen and continue seeing that Booster is trading between users on Steem-Engine every day with much volatility.
Booster has a limited supply of max 1 million tokens in its first batch, which can run out slowly or quickly depending on delegators and user-behavior. If the demand increases abnormally, we have the ability to issue more tokens to Booster if or when Booster should ever run out of the 1 million tokens it originally held, we will look at the supply/demand situation and decide to issue more tokens at reasonable times and in reasonable amounts.
Booster Will Upvote your POST
The Primary obligation for Booster is to work perfectly as an UPVOTE bot, as it has been doing for over 2 years being the original, most maintained, most accurate, most profitable (for users & delegators) and is next to no other bot, all our competitors are far far below us in profitability, as they should be - those copy-cats ;)
Booster Will Refund you if something goes wrong
We have never had any interest in keeping tokens in our wallet that belong to customers who made a mistake. However, we have a system that randomly refund users at different times between instantly and 48 hours - this is done to limit potential explotations attacks which we have seen a lot of during our time in operation. When we had instant refund, we attracted hordes of hackers doing their very best to milk Booster for every drop they could, which of course sucks as we pay back our legit customers & delegators from our own pockets if anything goes wrong. That is our Integrity and we are not going to break our integrity.
Delegate to Booster - We pay much much MUCH better than any of our competitors
If you have SteemPower, delegate it to BOOSTER - you can see what our delegators EARN by going to http://booster.ink (redirecting to herokuapp) - also, you can check out https://steem-engine.com/?p=market&t=BOOSTER and see for yourself how the Booster-Token market has developed by our users and delegators who seem to see more value in this token then we expected when we launched it for fun and excitement.
Use Booster & Get Whale Upvotes on your post + a Free Booster Token for each Steem/Sbd token you put in
Right now - Booster distribute at 1:1 (token:token) without checking the value of either STEEM nor SBD. And when the HALVING happens in 7-70 days from now (for example in 32.5 days from now) you will get HALF a Booster-Token in reward instead of 1 Booster Token as you get at the moment.
Will Booster-Token rise in price after the halving?
We do not know - All we know is that we are going to half the distribution, and how the market reacts to it is not up to us, and there is no promises of anything attached to the Booster-Token. No White-Paper, no Roadmap - for all you know it could be a shitcoin, a scam or just a symbol of appreciation. Our Machine just distribute to our users and delegators and that is it. Nothing more, nothing less.
Should you buy Booster-Tokens?
Ehh, no. Ehh, yes... It depends who you ask. Please do not ask us, because we do not hold the answer to that question. All we do is to make sure Booster works and that the Booster-Tokens are distributed according to information given to our users here on the Booster Blog-
What was the all time low and all time high of Booster Token?
All Time Low was 0 - zero in the beginning, All Time High was 50 STEEM per Booster Token.
What can I do with Booster Token?
If you STAKE it, and you have enough token to be on the TOP 10 list, you will get 10% Discount when you USE Booster, as a Loyalty Discount.
Where can I find more information or Support in regards of Booster?
Our API is at: http://booster.ink and most of us chat or talk on voice-chat at https://SteemSpeak.com Discord 24/7.
Thank you for reading this information!
The Booster Team!