HELL'S Bells certainly rang from the depths of Tartarus as I sought to imprison the countless evil maniacal creations that were bestowed unto this planet, some eons ago, and perhaps some deity construed that it would be entertainment of the highest order to witness the rage and anger I displayed, as I flamboyantly endeavored to collect my seedlings and young bonsai from the floor and return them to their humble abode - those that I could find of course.
To make this as easy to understand as possible, my lifelong plight is a battle better spent protecting my bonsai and seedlings as they are ripped from their beds by demons from the sky. In South Africa, we call these demons Hadida (Hadada ibis).
Their often disturbing and utterly annoying cackle can be heard in the early mornings and in my case, this symbols that death has arrived to collect what it can from my pots or my garden bed - usually, these collections are my bonsai or seedlings and their newfound purpose is to become construction material for nests made by these Hadida; if only shooting these pests were legal.
Enough with the literary writing and more to the point, I am now missing some young bonsai and some of those found may even die thanks to their (Hadida) persistent efforts to rid my garden of life.
I'm currently missing two of my baby black monkey thorn trees, of which one was a 'potsai' some five years of age - yes, Hadida will even do their best to get into a net-covered construct.
I am however more upset that they had relieved me of one of my 'flying-bonsai'- not entirely sure of the technical definition. This is when bonsai are slowly uprooted over a lengthy period of time and the roots allowed to dry out, making it appear as though the tree has 'legs'. I've only been growing this tree for four years.
Below is what these demons look like: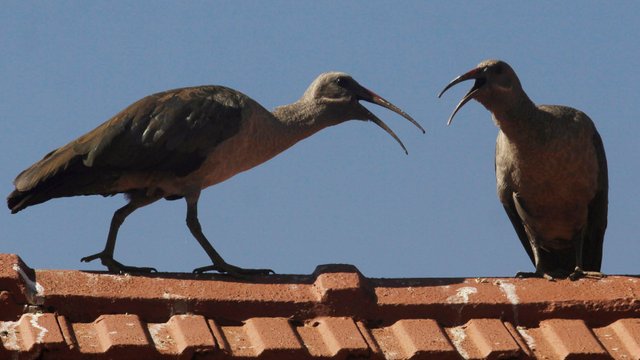 (IMAGE SOURCE: TheWeatherChannel)
If you hail from South Africa, you will understand why they are often referred to as the 'Flying Vuvuzela'.
So, as we have now approached the end of my rather lengthy rant, we may now proceed to delve into my seedlings and bonsai. (Also, I may need some experts to help me identify some trees).
First up, I am really happy with the progress one of my seedlings have made - Juniperus Communis.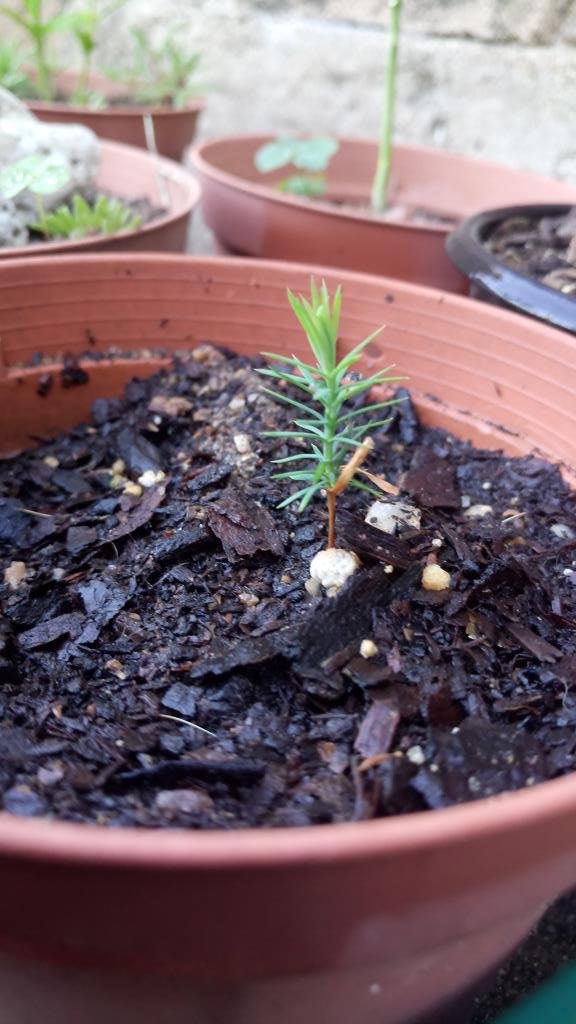 It may be years before I am able to actually 'bonsai' this little brat but I am looking forward to that moment in time, even though I'll probably be a grandfather by that time.
Some tips on how to care for your Juniper.
How to grow a juniper from seed: #BonsaiNews: The Juniper communis is comparable to God's waiting room
Not that long ago, I shared that I had prepared some seed from a Coral Tree for planting and now, I am happy to share that these have done really well. Something interesting that I have noted was that germination rates were far less when seeds were sown in polystyrene trays as opposed to larger oblong pots. In fact, the success rates between the two measured some 1/7.
How to grow Coral Trees from seed
Have a look see at how they are doing at the moment. Some were planted in smaller containers while others were planted in larger containers - there are reasons for this however, the remaining 45 seedlings have already been distributed and I've kept a few for myself.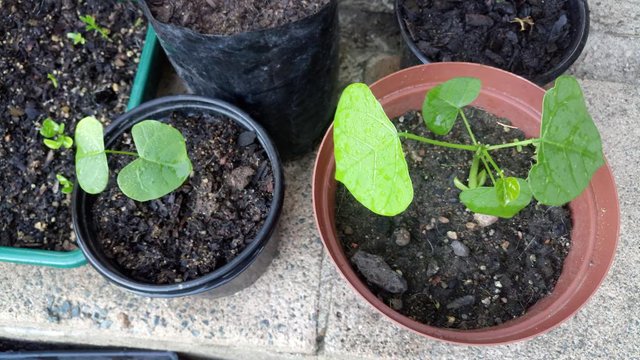 The Coral Tree can be quite a beautiful tree, with flowers appearing before the first leafs arrive. Another amazing feature is the tree's ability to form thorns on the leafs.
Apple trees are also a real treat and really make for beautiful bonsai, especially when they bloom. One of my youngest apple trees has just been de-wired however, I've kept a wire around the tip and hooked it onto a rock to act as a counterweight. This will help keep it growing into the desired shape while it continues to grow.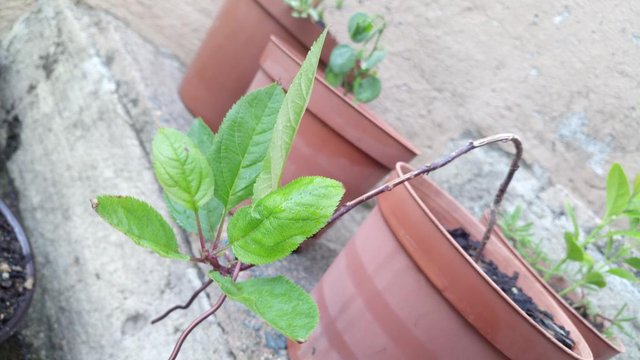 Something I learnt while growing from seed is that seedlings really take on a new form much easier when wired. My advise to you, should you wish to wire a seedling from a young age is to ensure that the wire is not left on for too long. Monitor for signs of stress weekly.
Below is a fine example of what could happen when you leave wiring on for too long, as was the case with one of my avocado trees.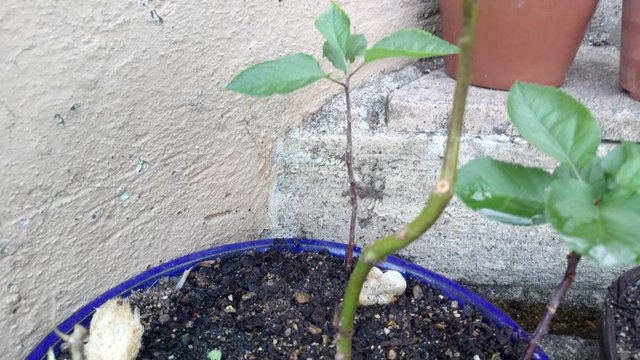 It may not be the easiest thing to spot, especially since the photo is blurry, but look towards the centre of the thickest branch in the pot. Ignore the apple trees (the tiny tree to the left is another hopeful hadida survivor). That is where the stem broke after the wire I had used 'ate' through the branch.
It took an additional few months for a new branch to grow and I've since managed to slowly reduce the visual damage the tree had sustained. Fortunately, young trees heal well and I'll soon be able to rewire the tree and continue shaping it in the manner I wanted.
Below is another image of an avocado tree which I started germinating at the same time the aforementioned one got damaged. They are now the same size in the time it took for the one to recover from the damage it sustained.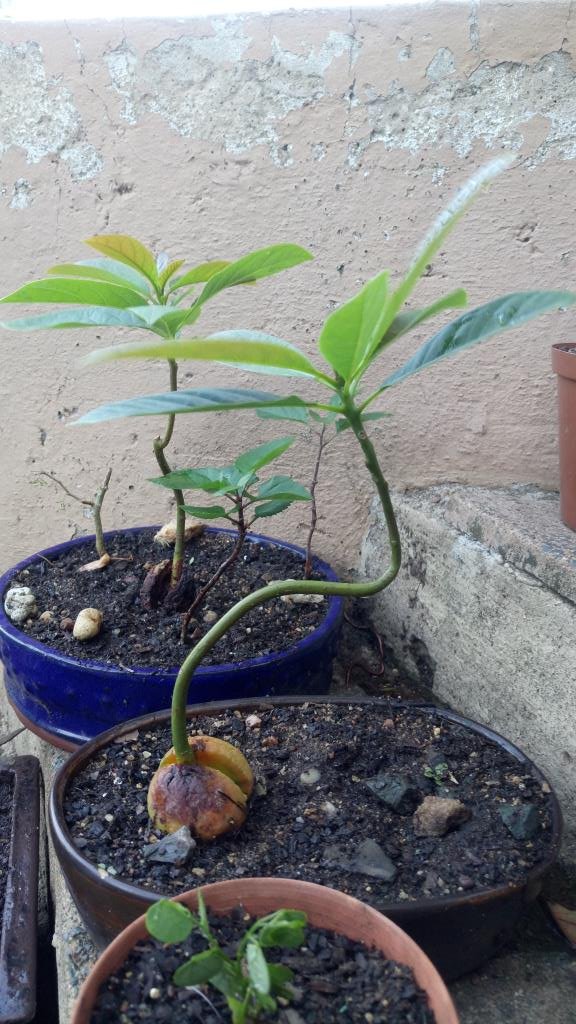 You will also be able to better see the damage the tree had sustained - it is the tree in the background. The one in the front is what I tried shaping the previous avocado into however, it still requires some work to weigh the front of it down a bit more. The shape is similar to the shapes applied to most Chinese Elm trees.
Speaking of Chinese Elm, one of my older trees have just been trimmed again.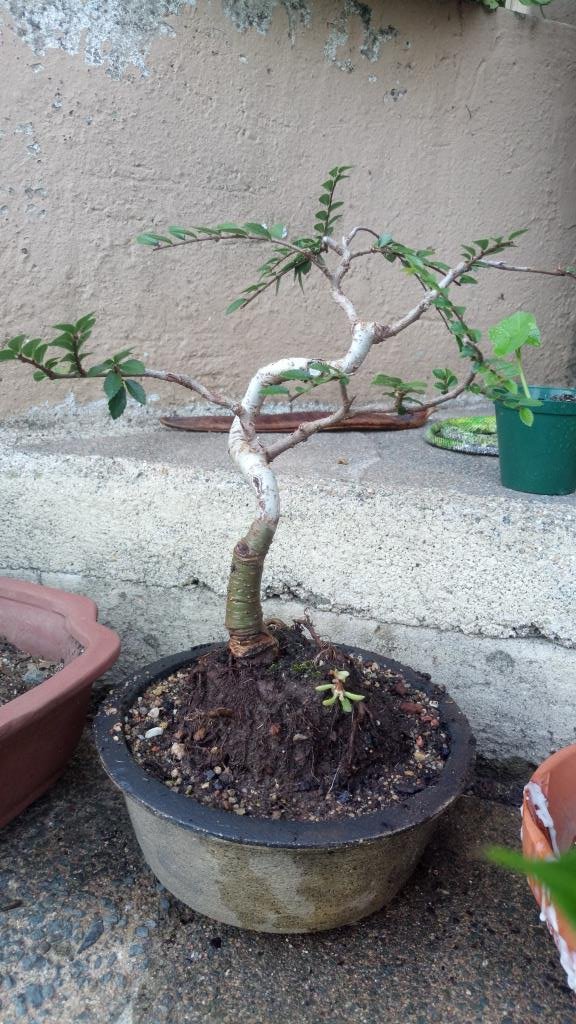 This tree still requires a lot of work and I am patiently waiting for more foliage to start growing so that I can start forming more 'fuller' looking branches as opposed to how it currently looks. The growth of this tree has been quite abrupt at times, with shoots forming around the root base more than in the upper regions of the tree, such as the branches.
The tree is also being trained currently for 'root over rock', something which I think is still a while off before I can safely transfer it to its final pot for the next three to four years.
Another of my elms, a thorny elm, is doing somewhat well and its growth over the last few months has been quite staggering. This is also one of the young ones which had been ripped from the ground by hadidas recently so, I am hoping the damage to its roots wasn't too bad and that it will recover.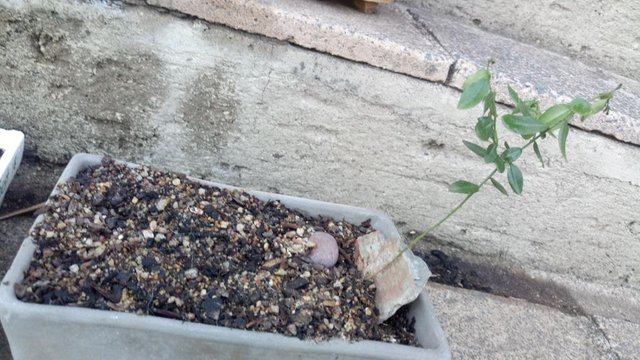 Unfortunately it is not looking too good at the moment but I have some hope.
Some more good news has however arrived, and that would be about my youngest and latest addition to the thorny family. My first camel thorn has arrived. These are quite easy to grow so, if you want to grow them simply drop the seed in some hot water and leave to soak for 24-hours.
Continue to sow them as you like thereafter. Growth can be expected with 7-14 days. They are also very easy to maintain, love warm conditions and require very little maintenance in terms of watering.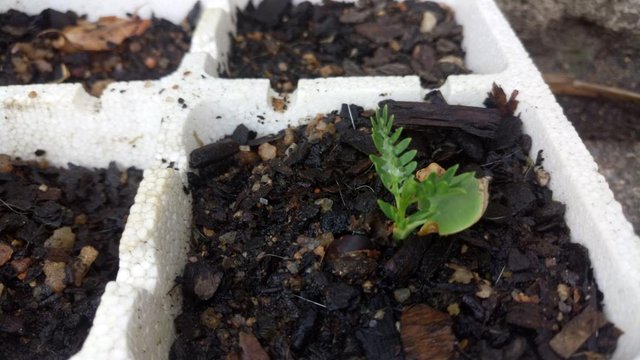 Now, I am not sure if we have any tree experts on Steemit but I am hoping someone can help me identify this rescue I had below. Just a simple tree that I found ripped out alongside the road which I opted to plant some months ago.
Initially, I had assumed that it would die since its tap root had been severely damaged. It has somehow survived.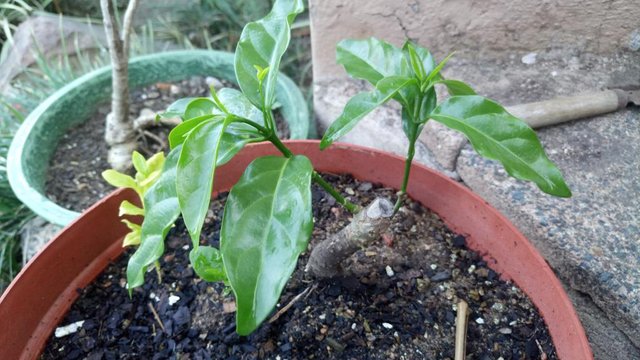 Another of my bonsai that I am happy with (although could do with more foliage as well) is my Juniper Chinensis.
The shaping of this tree has taken forever and it is still in the process of taking on its latest shape.
The long term goal with this tree is to - in about another two to three years - remove it from the current pot once it has taken shape and then plant it in a taller, vertical pot.
The left-hand-side branch will grow in a cascade (downward) style while the right-hand-side branches will grow as they are (keeping shaping in mind). This is where I wish I could still draw, just so that I could paint a better picture of the idea I have in mind.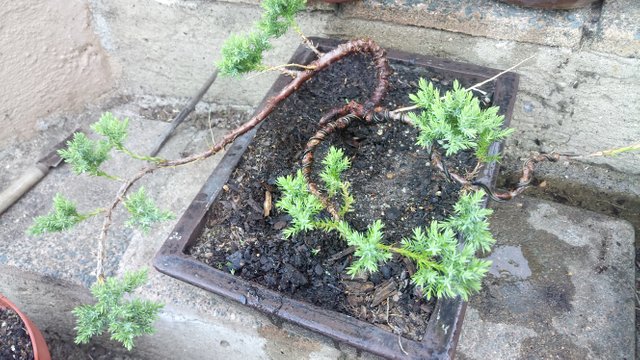 Finally, a long-term project that I also have in mind is to grow a Jacaranda bonsai forest (Yose-ue). I've simply dropped a bunch of Jacaranda seed into a single pot, while others were planted individually, and left them to grow.
If you've never seen a Jacaranda tree in bloom, please Google it. They riddle many streets throughout Gauteng and every once in a while, those streets turn purple as the flowers cover the roads. Truly a magnificent sight to see.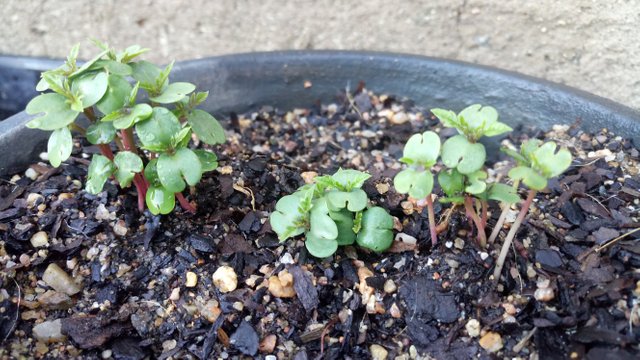 Meanwhile, that's about it from me for now.
Happy Steeming.
Thanks again for reading.
Do you write content related to bonsai or horticulture - check out the details below:
JOIN OUR #BonsaiCommunity | #TeamBonsai | #TeamHorticulture: (Discord Invite Link: https://discord.gg/nAWEDpK )
The known #BonsaiCommunity | #TeamBonsai | #TeamHorticulture members include (and you should follow them for cool content):
@creativetruth | @daniellozada | @romanolsamuels | @bonsaiaustin | @imagendevoz | @synekto | @shadowolfdg | @mrbloom | @willymac | @mattlovell
Comment below with your handle and, if you post bonsai/horticulture related content your handle could appear above.