Happy new year everyone!
I am SO tired! Not because of partying (I don't do partying), not because of drinking (I had like 1,5 glasses of champagne), not even because of staying up late (although 1 a.m. on new year's eve felt like way too late). Mainly it's because of two nights of not enough sleep and lots of social interaction these days.
I like the part of new years where we go and celebrate it with mum who bakes oliebollen and appelflappen for us to stuff our faces with. It's nice and quiet and we just have some fun with mum and watch some tv. I'm comfortable over at mum's.
I don't like the part of new years where you have to wish everyone and their mother a happy new year, which means lots of visits. Yesterday was all socializing all day long.
Okay, it was kinda our own fault aswell, because we could have skipped my dad, but since we were in the area anyway and him and his wife have their birthdays coming up, I figured we'd just get that visit done right away aswell. It's a good visit, just tiresome. There was the usual vegan topic for a bit aswell and although I don't have a new year's resolution, not letting people walk all over me on that topic could be the one. Gotta learn to pick my battles though... they just don't want anything to do with not eating dead animals.
We left early enough to have some afternoon left to visit hubby's mum and we had dinner there, which was a nice surprise. It was a little less tiresome there, although the harm had already been done due to two bad nights. I was so happy to be back home in the evening!
I had a good sleep last night, luckily. No idiots using fireworks all night long this time. Let's hope they burned through all of it by now. This morning though, I am still super tired. I'm just going to go through the motions today, not doing anything useful at all. I still have some leftovers in the fridge for dinner tonight, yay!
Did you have a good time during new years? Still got all of your fingers?
---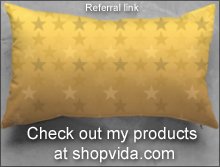 Thanks for stopping by! If you've enjoy this article, try my other sites:
|
Foodblog
|
Redbubble shop
|
Vida shop
|
Connect with me on:
| Pinterest | Twitter | Twitch | Steam |
P.S.: The picture above is created by me and not to be used anywhere without my written consent.