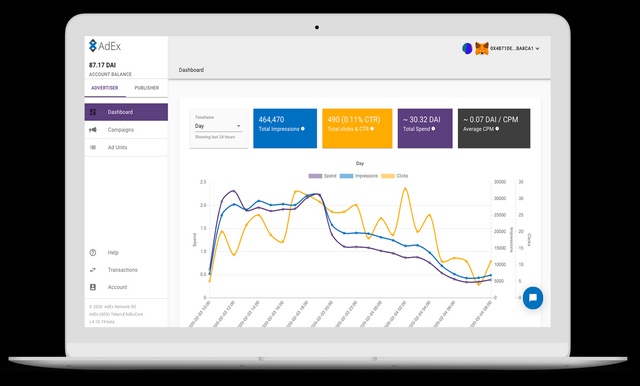 After a lot of testing, blockchain based advertising network Adex is now publicly available.
If you have a webpage and want to earn money as a publish or if you want to advertise your product you have to check out Adex platform. It offers censor-ship resistant ad network.
If you want to spend Crypto Money on advertising Adex is very easy to use. It works with crypto wallets like trezor or metamask. You can also use it without having a wallet, with quick accounts, you can log in with just email and password.
More About Adex Network you can find here - https://www.adex.network/blog/platform-out-of-private-beta