https://thehackernews.com/2022/09/crypto-trading-firm-wintermute-loses.html?m=1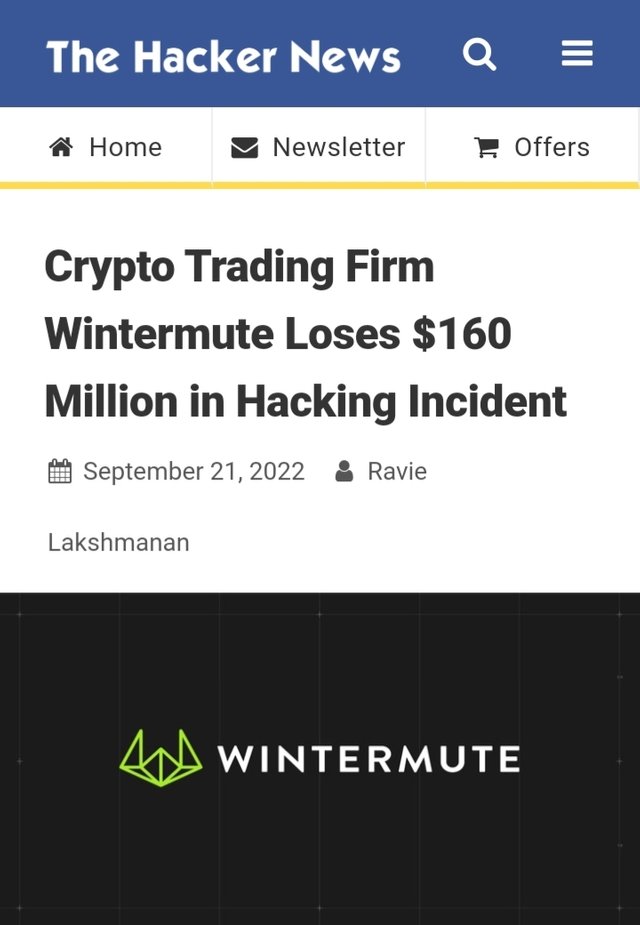 Digital assets worth approximately $160 million were reportedly stolen by hackers from virtual currency trading firm Wintermute.
Wintermute stated that it used Profanity, Ethereum's address generation software, to generate addresses containing many leading zeros.
However, Profanity also came under the spotlight last week due to a vulnerability to recalculate private wallet keys from addresses generated using the utility, as revealed by 1inch Network.
Do you also use Profanity? Beware of this vulnerability!!