If this continues we are at or near the lows here folks
Just keep on tracking bitcoin.
If this pattern continues this will be your last chance to get bitcoin on a dip.
Check it out: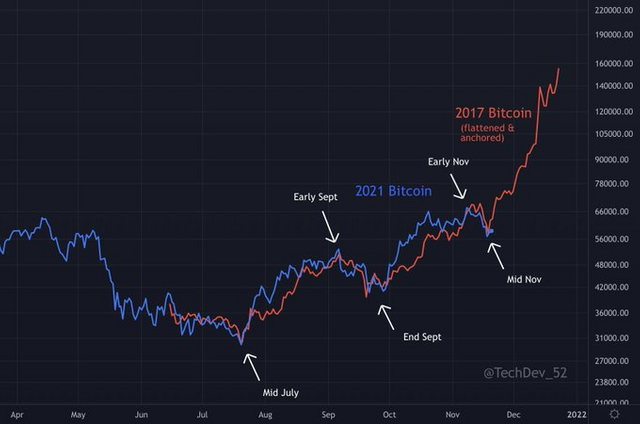 (Source: https://twitter.com/TechDev_52/status/1461894082649808901/photo/1)
That chart looks like $150k by end of the year, not sure how we going to get that...