Will history repeat?
I feel like I am taking crazy pills here because this just looks way too similar and way too easy.
If history repeats again we are about to explode higher.
Check this out: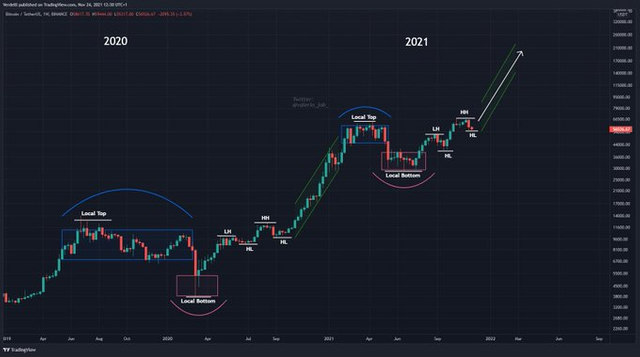 (Source: https://twitter.com/valerio_job_/status/1463637535268167685/photo/1)
This is a weekly chart so it may take some time to play out, but I am liking the setup here.