This Chart tells me Bitcoin isn't done yet
Looking at the RSI chart on bitcoin and it looks like we have one major surge left to go.
We are currently nowhere near where we were last time during the bull market peaks.
Check it out: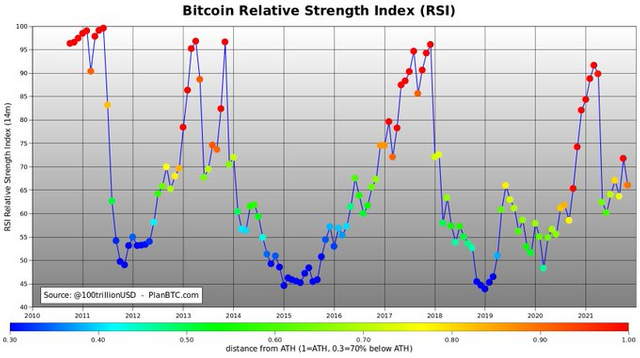 (source: https://twitter.com/100trillionUSD/status/1464567868281008136/photo/1)
One major move left to go during this cycle...