If history repeats, bitcoin is going to go straight up very soon...
The final impulse wave has always been 5 degrees steeper than the mid cycle impulse wave.
Check it out: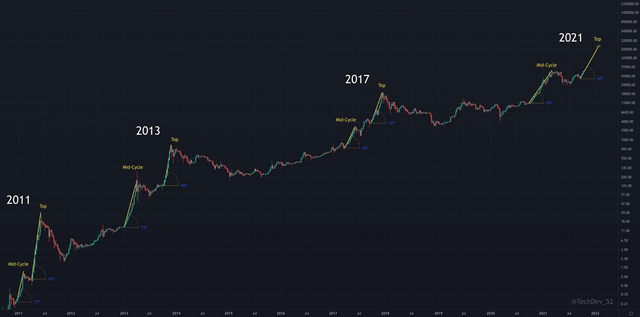 (Source: https://cointelegraph.com/news/analysts-hold-their-250k-bitcoin-price-target-even-as-btc-falls-below-60k)
If history repeats we are going to see prices north of $200k by end of January.
Will it happen again?