Just in, the CEO of Bitcoin has refused a bailout...
If you haven't heard by now, FTX and Sam are bailing out some of the major players in crypto right now.
This is good in that we can prevent a spill over event which wouldn't be good for anyone.
At the same time it's interesting to point out that bitcoin never gets a bailout, nor does it need one...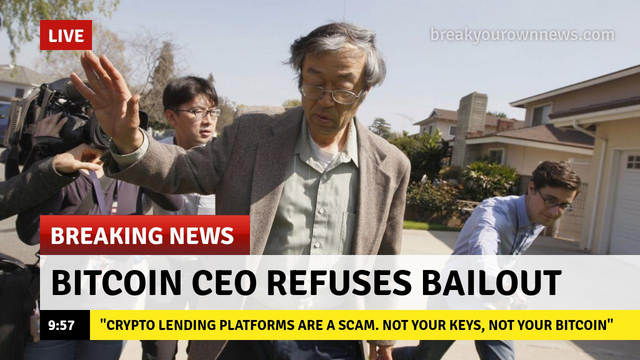 (source: https://twitter.com/HODLneverSODL/status/1540378760628822017/photo/1)