Monopoly was wise beyond its years...
Way back before major bailouts QE was a thing in the United States, Monopoly knew exactly what would happen.
In the Monopoly game, it's stated right in the rules that the bank never runs out of money, and if they do they just print more.
Sound familiar?
Monopoly knew what would happen long before the rest of us did...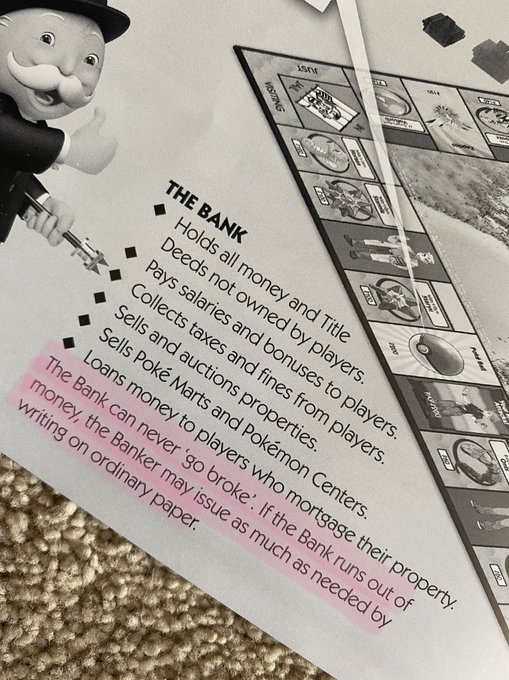 (Source: https://twitter.com/CoinCornerMolly/status/1540646738251448320/photo/1)