Hello everyone ! This is a special episode of the Bitcoin Daily Review !
Here is the chart of the past week :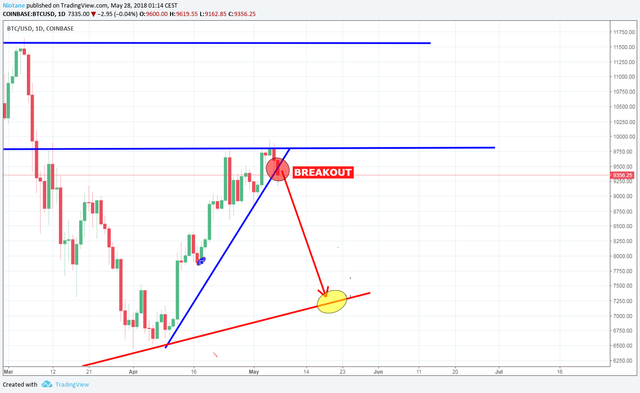 Here is Current Chart :
 
So after the breakout of the resistance line of Bitcoin's price, it has drop like we expected. It is now going to the next resistance level ( yellow circle -> Target ) I will update wen it is going to reach it. I think it would then bounce and ho with a bullish movement following the news of Bitcoin future.

**Legal Disclaimer** : I am not a financial advisor not is any content in this 
article presented as financial advice.
The information provided in this blog post and any other posts that
 I make and any accompanying material is for informational purposes only.

I hope you will have an amazing day and I which you success on you're investments .    
Crypto Trust.