Hello everyone ! Today we are looking to BITCOIN (BTC:USD)
Here is Yesterday Chart :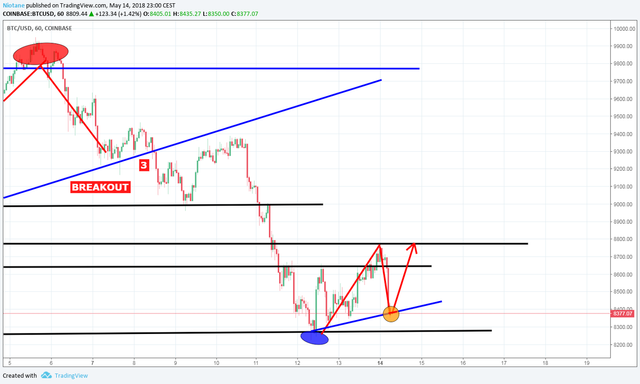 Here is Current Chart :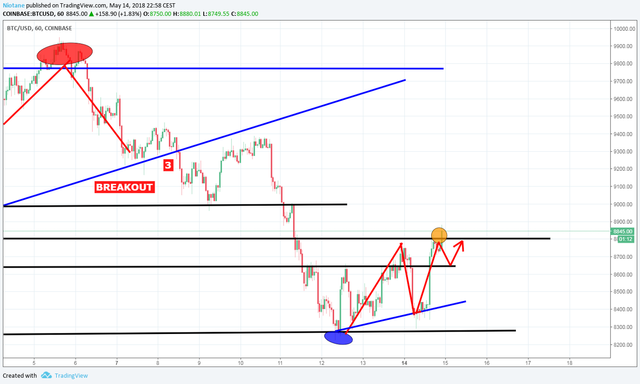 So Bitcoin has very good respond to our patterns in the short termes, the resistances that we placed are pretty strong, like you can see but the support is in a uptrend so, well I'll update more if there some breakout of the pattern. Stay tunned !

 I hope this was useful for you, please don't forget to UPVOTE.
Follow us to help the CRYPTO TRUST community to grow =)   
I hope you will have an amazing day and I which you success on you're investments .    
Crypto Trust.