Hello everyone ! Today Bitcoin is coming with some good news ! =)
This is yesterday Chart :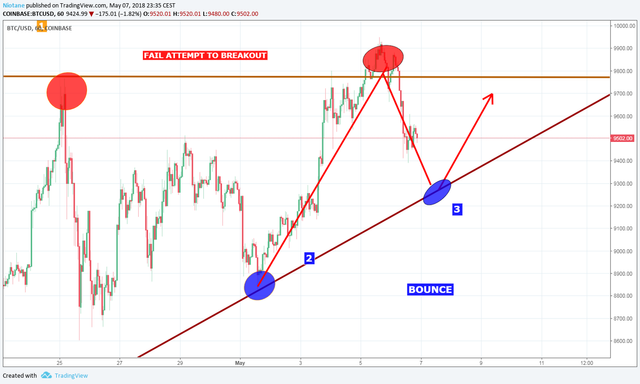 This is Current Chart :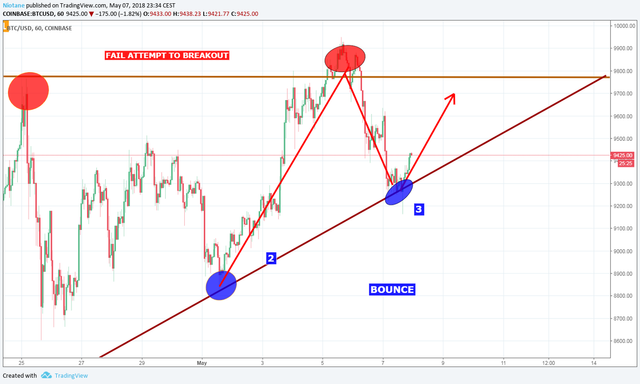 So bitcoin has done a beautiful bounce ( [3] in blue ) and it is now going to go to the next resistance line , we hope that Bitcoin ( BTC ) will this time not fail to Breakup but go even higher ! =)

 I hope this was useful for you, please don't forget to UPVOTE.
Follow us to help the CRYPTO TRUST community to grow =) 

I hope you will have an amazing day and I which you success on you're investments .    
Crypto Trust.