Hi Friends,
Bitcoin has been a on a sweet run over the last month: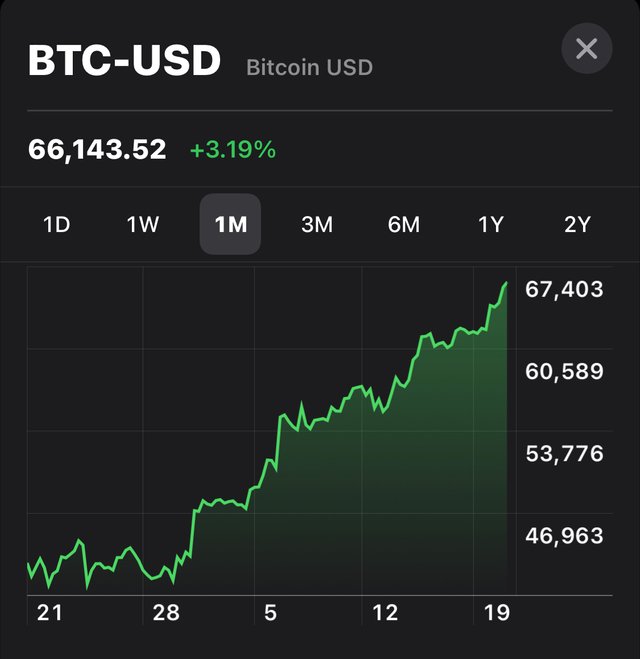 We are hitting all time highs and the best part is that the financial headlines are not overhyping or going berserk about it - means the FOMO has not even sunk in for late comers. This can be attributed to the steady climbs as opposed to huge green shoots.
More and more Bitcoin ETFs are hitting the market, and a bit move in Bitcoin and Ethereum should translate well to altcoins - hopefully that trend continues as well!
Congrats to all,
Brian