Olympia is an important archaeological site located on the Peloponnese peninsula. It's one of my favorite places in Greece.
'Corinthian', along with 'Doric' and 'Ionic', is one of these three principal classical orders of ancient Greek architecture. 'Corinthian' was the latest developted of the three and the most elegant.
This is a drawing of an ancient Corintian column that I did in Olympia.
I was deeply touched when I saw this 'sculpture' there. Time has engraved everything on it.
奥林匹亚是伯罗奔尼撒半岛上的一处古迹,也是我在希腊最喜欢的地方之一。
"科林斯" 是希腊古典建筑三大经典柱式之一,其他两种是"多利克"和"爱奥尼"。"科林斯"柱式是三种之中最晚出现,也是最华丽优雅的。
在奥林匹亚画了这张"科林斯柱"的素描。
它曾经崭新华丽,如今岁月把它镌刻成了另一副模样。
"The Corinthian" ~ charcoal & white pastel on grey paper
"科林斯" ~ 炭笔 & 白粉笔 / 灰色卡纸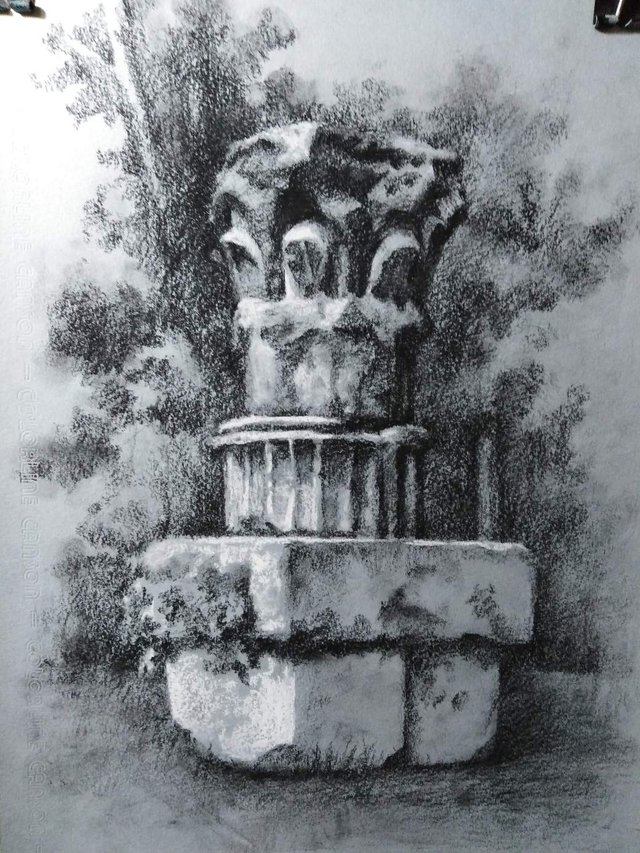 Posted using Partiko Android