Last week in my city I made a visit to one of the city Malls since I had to buy somethings and I was pleasantly surprised by some of the Art work over there. There was some very fine art giving a beautiful vibe to the place.
This was right at the entrance, flower sculptures of Giraffes. They looked very beautiful and grand. They were giving a very good show at the entrance.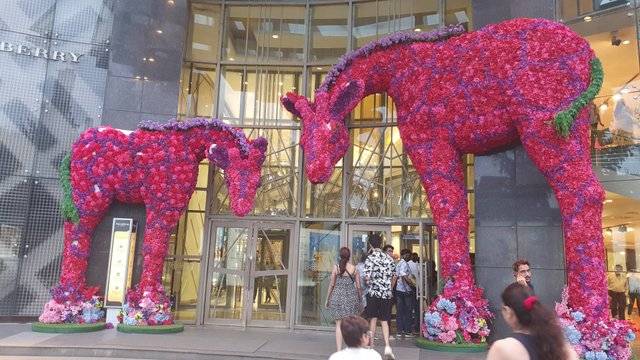 Me, my friend and her son got our picture with this show work.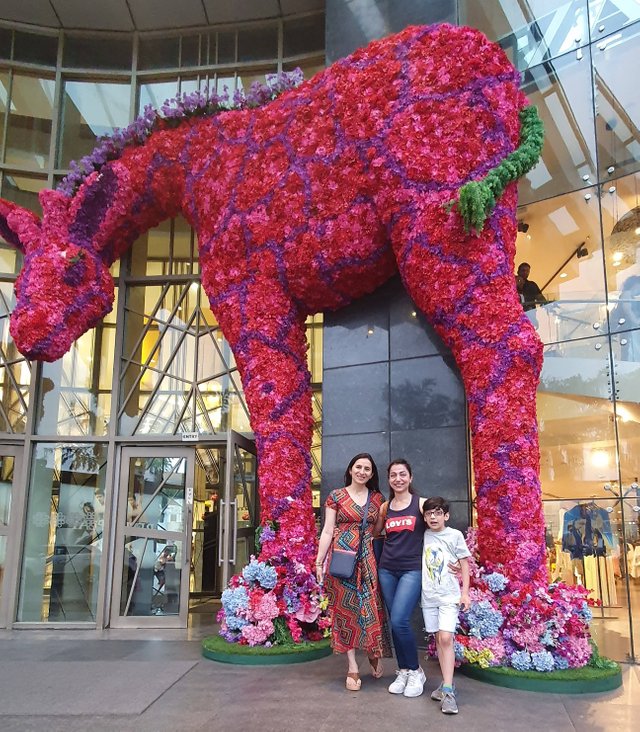 At the entrance there was this other show piece also, it has not come out very clear in the picture but in real it looked very good. I am not sure exactly what they are trying to represent but it looks like flames.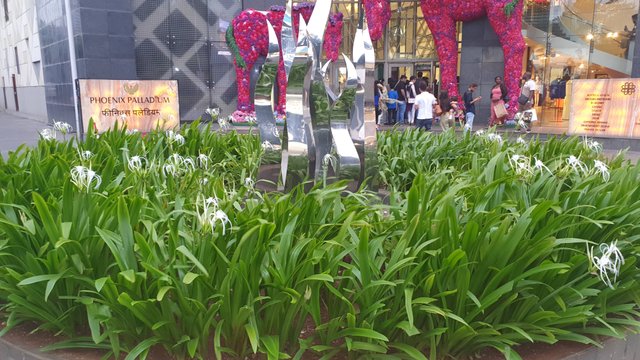 This is a classic master piece, made of small steel balls. It is a sculpture of a truck, giving a glimpse of a trucker's life in India.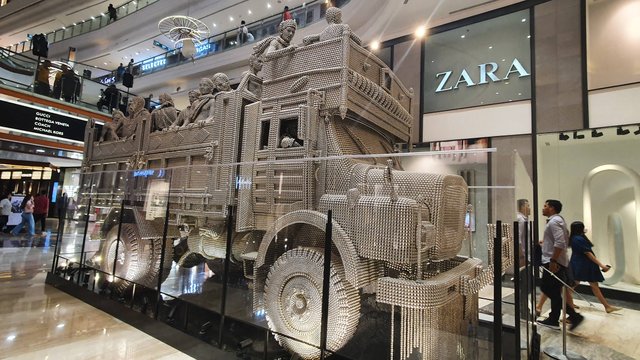 This is one of the best Mall in the city and the best brands are available in this place. No doubt it has all the show and glamour.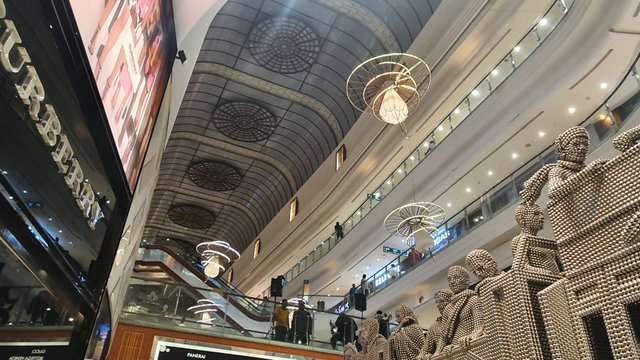 This little center piece was captivating. It was simple, but the colors were bright and that's what made it stand out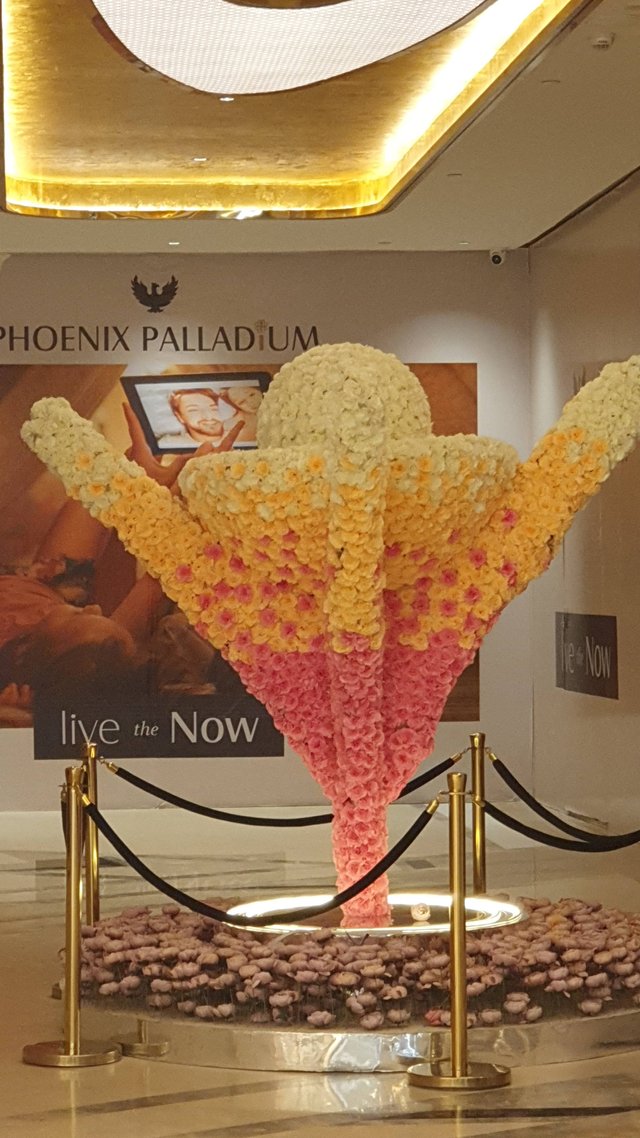 On the Ceiling this piece of contemporary art was there, with the glow of light it shined our very well, as if it was glowing in all gold.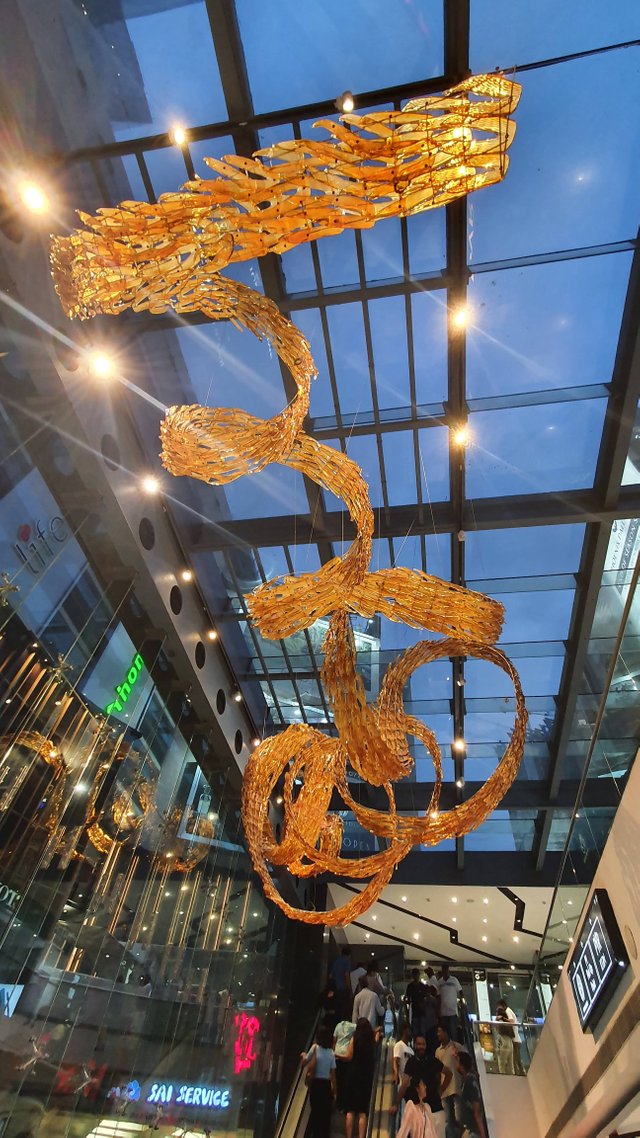 It took me a while to understand this image. This image depicts the life of day-to-day travelers in Mumbai city in a local train. The local trains in Mumbai are very different, they do not have any doors, and during peak hours it gets so crowded that people are standing near the door struggling to balance. It is very scary to look at also, but these people are so used to it, they don't care.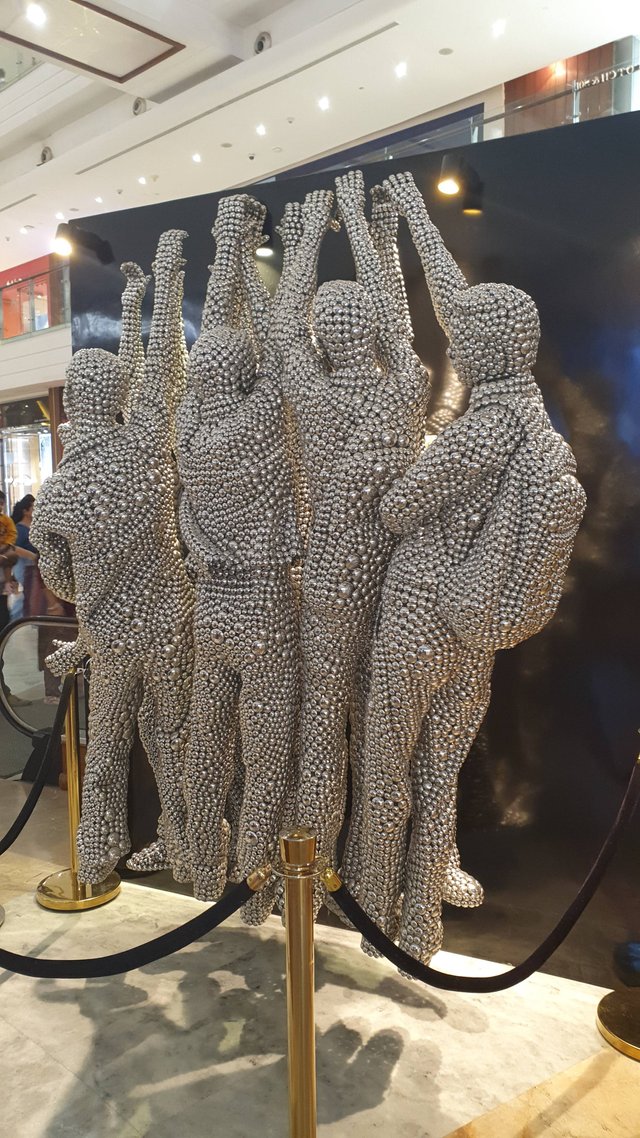 The Mall is huge and has many different sections, where one part of it is very high-end brands, and the other side the reasonable ones. It caters to many budgets. During weekends this place gets over crowded since there are many Restaurants and Fast-food joints also, so kind of people flock here.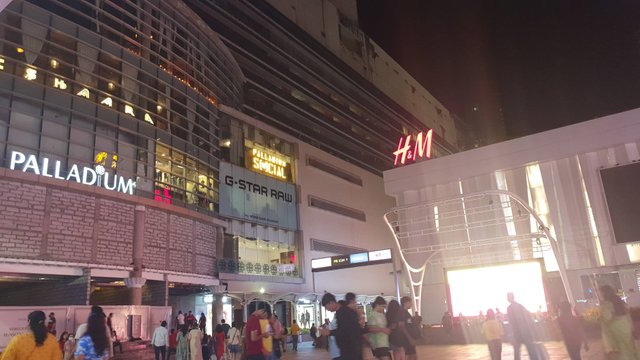 This type of Art works does make the place look very glamorous and they attract a lot of crowds also in the place.
Thank you for visiting my blog. 👼🏻👼🏻💖💖🌹🌺🌸




"Unlimited Abundance, Blissful Happiness and Unconditional Love"