Hello, dear Steemians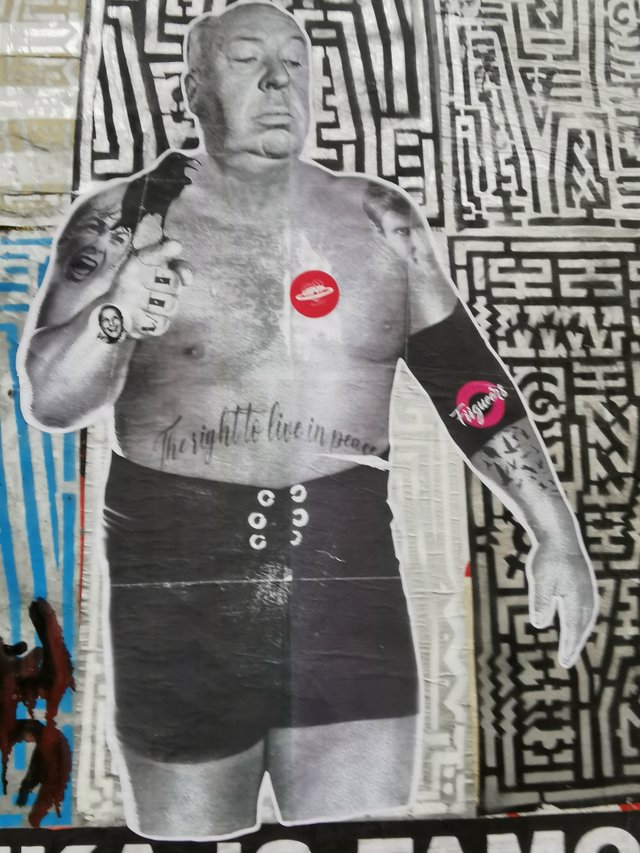 More Art On The Street
Today we continue with colorful pictures.
Normally sprayed but today are adhesive pictures as an art form.
First we see here an Alfred Hitchcock photomontage.
Cool in the 50s wrestler look with a few tattoos.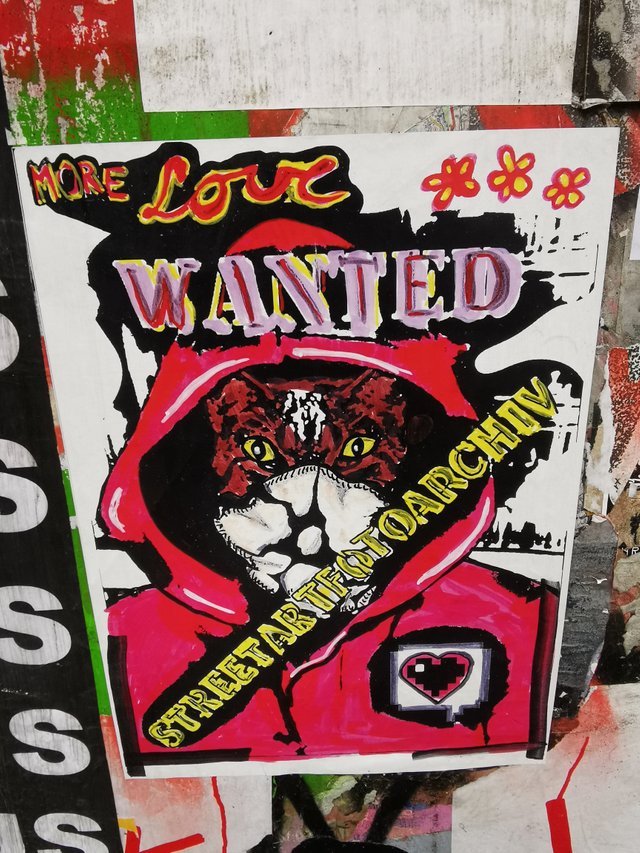 Next is a " Want More Love " tiger with a hoodie and a mangy mask . Cute is the pixel heart on the sweater.
Next we have a mythical creature which reminds me of Gizmo from the movie Gremlins.
It holds a sports cigarette in its paws and could be a call for legalization.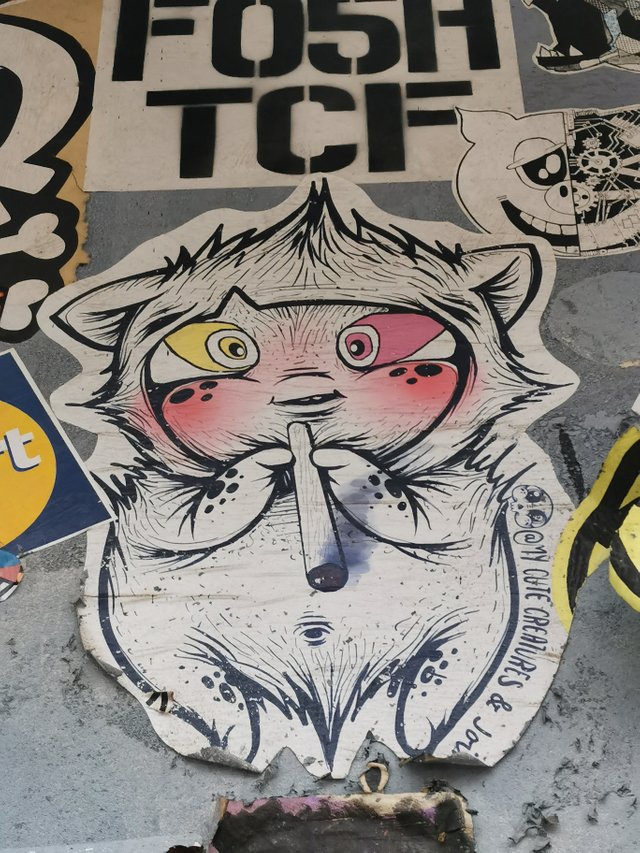 If you want to know how it will go on tomorrow then you should