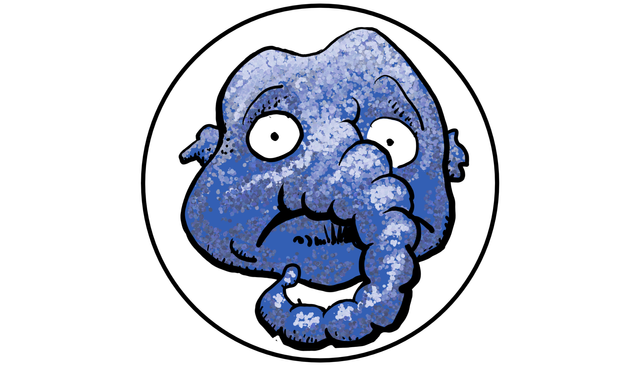 I've made some graphic for my new tool: The Bidbottophant, but I need a some advice as to what I should write on the page.
The concept is simple. I make a posts with a list of the reasons for downvoting a post that uses bidbots (the post will have cute-funny graphics I made myself to make things a little less self-righteous). When I downvote a post for the reasons mentioned in the post, I place a small image with a link to the post in the target post's comment section (the image is in the same style).

Here's the first draft for the image to place in the comment.
It is first and foremost a thing I plan to use myself, but I will be glad if others could use it too. In the bottom of the page I will place a simple code that can be copy-pasted into the comment on the target post pointing my post with the anti-bibot reasoning. The idea is taken from an old post of mine that I made when spam comments were all the rage on Steemit: The commentphant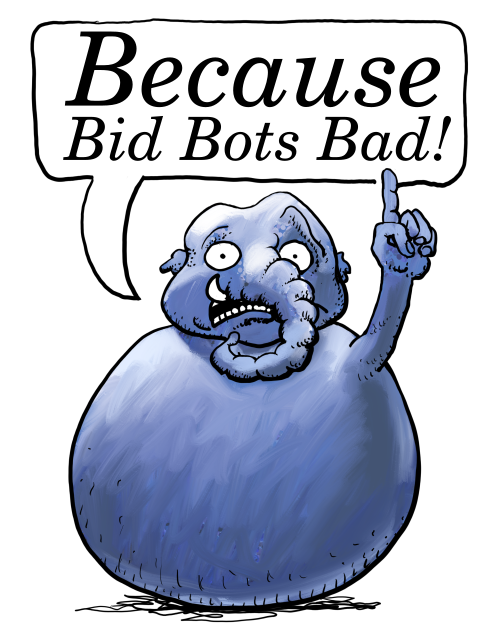 A larger picture I have made for the Bidbottophant page.
If you look at the Commentphant page there is a simple little bullet list with the advice for good commenting. On the Bidbottophant page I will need a similar list with reasons for downvoting a post that uses bidbots.
People have been nice to comment a lot on my latest posts and I would appreciate if you could give me some inputs to this list.
I am fully aware that I might take some flak from other peoples downvotes, but I am not afraid of that really. Shit happens.
Thanks in advance!
Katharsisdrill