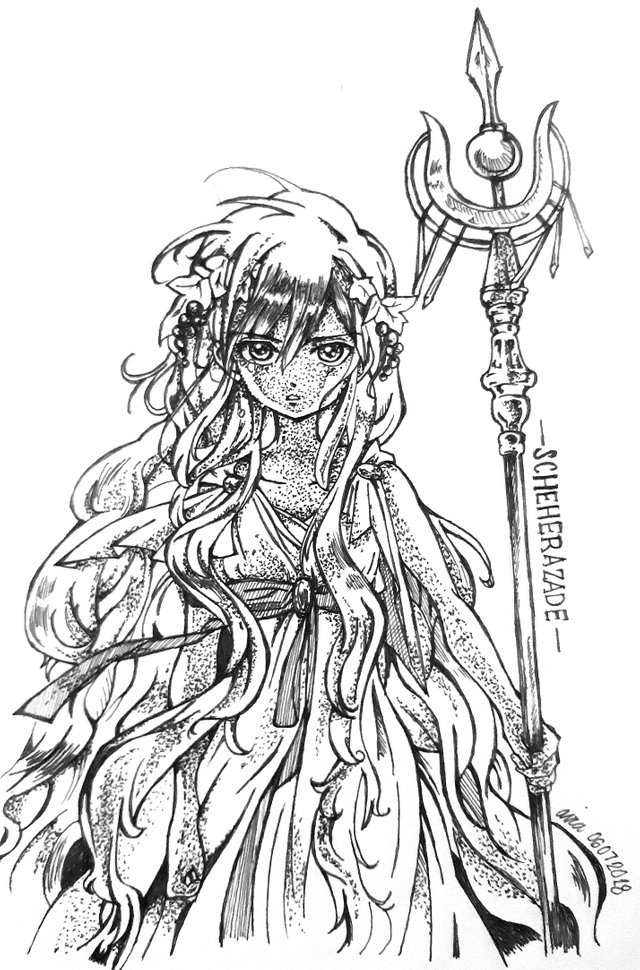 Scheherazade was a character from the anime/manga entitled
Magi
.
She was one of the Magi of the
Magi
timeline, which basically meant she that was an influential character. This drawing is based off of the manga's 15th volume cover.
---
Drawing Scheherazade
---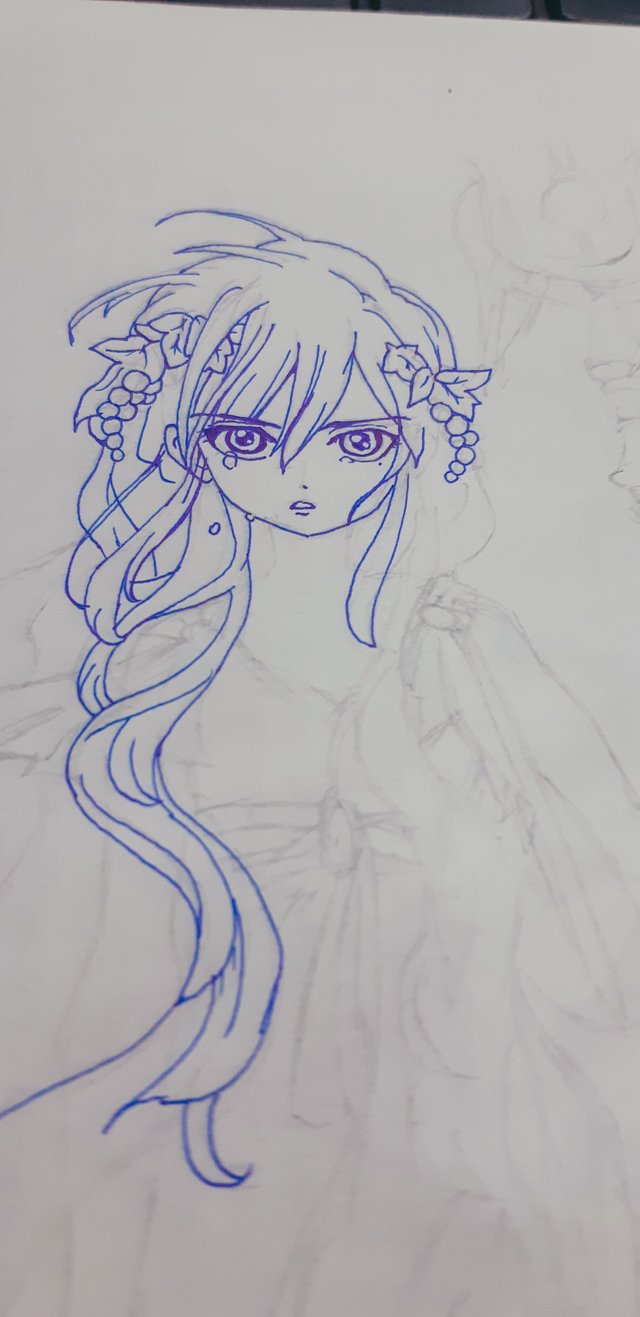 About Scheherazade. Scheherazade was a Magi in the anime, Magi. She was a well-respected individual, having reigned as the Great Priestess of the Reim Empire in the Magi timeline. Scheherazade was powerful, too. Throughout the series, she was perceived as kindhearted and pacifist.
The base.In all fairness, drawing for three days straight has somewhat expedited my drawing process, at least when it comes to the base. I was in a hurry earlier morning, because I was set to attend a knowledge-sharing session (basically a training-of-sorts) on data handling with R programming language (it was really fun, btw). As such, I forced myself to draw as fast as I could, and I managed to partially ink the drawing in at least 30 minutes!
It's all in the deets. I finalized the details as soon as I got home. It was a tedious process -- I had started with using stippling as shading technique. For the sake of consistency, I went on with it for the rest of the drawing. RIP, pen. :(
Materials. As per usual, I say I work on a budget.
half-crosswise A4 scrapped bond paper
0.3-point blue Pilot G-Tec pen
#2 pencil
---
My 30-day challenge: draw anime characters everyday for 30 days.
Wow, I'm on a roll! The last time I drew this consistently was almost a year ago, but even then, it wasn't all about anime. I'm happy I got to finish this piece, too, because I almost didn't. My day started at 6 AM, work at 8 AM. I had a training-of-sorts by 9:30 AM, and I wanted to get a head start with the drawing before motivation drives away. To my surprise, I managed to draw at least the base in 30 minutes. Awesome!
You can check out my other drawings for this challenge here: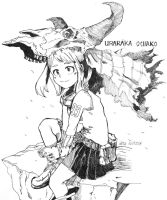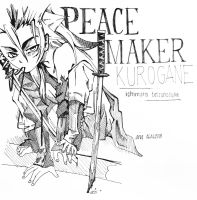 ---