Today is another Monday and it's always Altruistic curation show. Get your post ready: any post that is not yet past payout so that others can curate on it for you which means extra upshare and possibly new followers.
You can as well promote an old post if you want people to be aware of something important/interesting in the post. All are welcomed.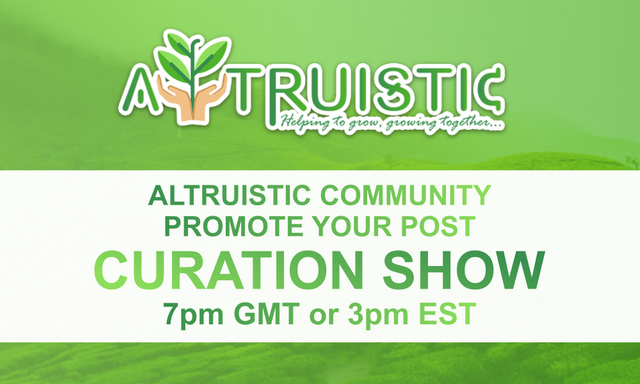 Come to share your view and idea about your post as well as others' post that will be presented on the show. Don't miss another show today.
We start the show at 7 pm GMT or 3 pm EDT/EST and you can find us at the Altruistic server on Discord waiting for you to arrive and present your post. We'll be in Altruistic Curation Lounge.
A link to the Altruistic server is here - https://discord.gg/Gns2K3V.

To participate on the show, drop the following in the comment section of this post
Drop your post link you will like to share
Drop your BTS ID
Drop your EOS ID
Drop your Yensesa ID
Souvenirs will be sent out to any of the IDs. If you are required to drop any other thing, you will be informed on the show.
Note that Posts that are not dropped here will not be featured on the show.
Come along to meet amazing and friendly people to share ideas with. See you soon.

How to use ALTRUISTIC to upshare your post.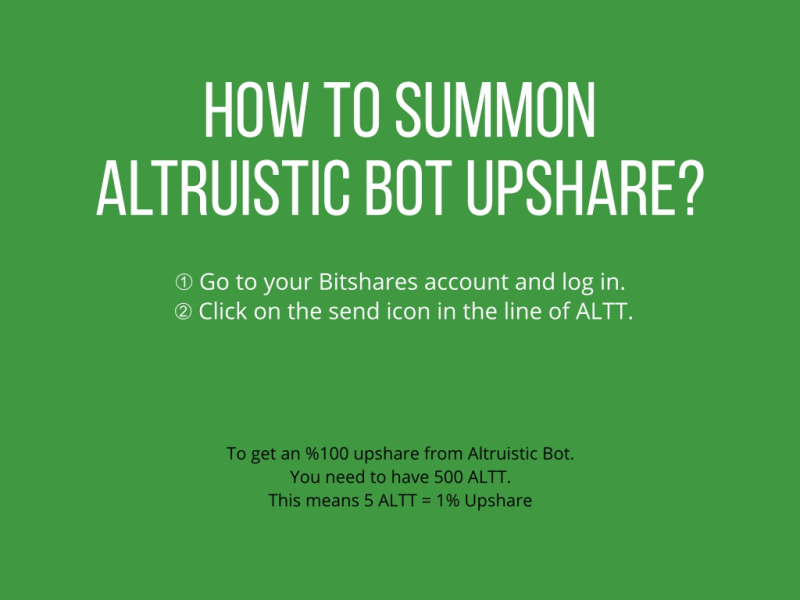 Remember to vote for Altruistic as one of your witness. Your vote will be in the right hand has 90% of our witness earnings is towards the growth of the authors on the platform. visit: https://whaleshares.io/~witnesses to cast your vote